Jurgen Klopp has been getting ready for the new football season by getting to work in the transfer market with having a very set shopping list with World Cup winner Alexis Mac Allister being put at the very top.
With Liverpool now having Jorg Schmadtke as their new Sporting Director who will work closely with fellow German Jurgen Klopp in making sure the right players stay and leave.
Jude Bellingham was seen as the "Messiah" or at least thats what the Liverpool ownership thought until Dortmund came and blew away any chance of Jude moving to Liverpool… so unless John Henry lost his bank card and can find it Bellingham wont be setting up shop on Anfield Road anytime soon.
Mac Allister registered 328 counter presses for Brighton this season just gone. which is said to be more then any Liverpool player.
The deal for Mac Allister is set to be complete within days if not hours with the midfielder in Liverpool for the medical and will be named as a Liverpool player.
The Argentine has had a great time in the Premier League with the following stats show
Appearances: 98
Goals: 16
Assists: 5
While 16 goals may not seem a massive shout winning possession 64 times in six the games before Potter left Brighton for Chelsea shows that he can score but can also gain back the ball and put himself on the fighting line.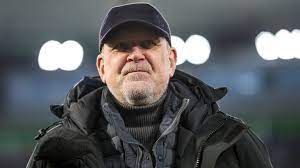 Will Mac Allister be the jewel in the Liverpool crown or will it be one of the many rare failed transfers the Club have had many times.?