Sheikh Jassim bin Hamad al-Thani is expected to make a third bid for Manchester United by Friday's deadline, with the offer being less than the £6bn valuation of the club's current owners, the Glazers. While the exact amount of Sheikh Jassim's new offer is not yet known, it is expected to be less than £5bn.
Sheikh Jassim has made it clear that he wants to purchase 100% of Manchester United, but he will not pay more than what he believes the club is worth. According to reports, his valuation of the club is more than £1bn below the Glazers' asking price.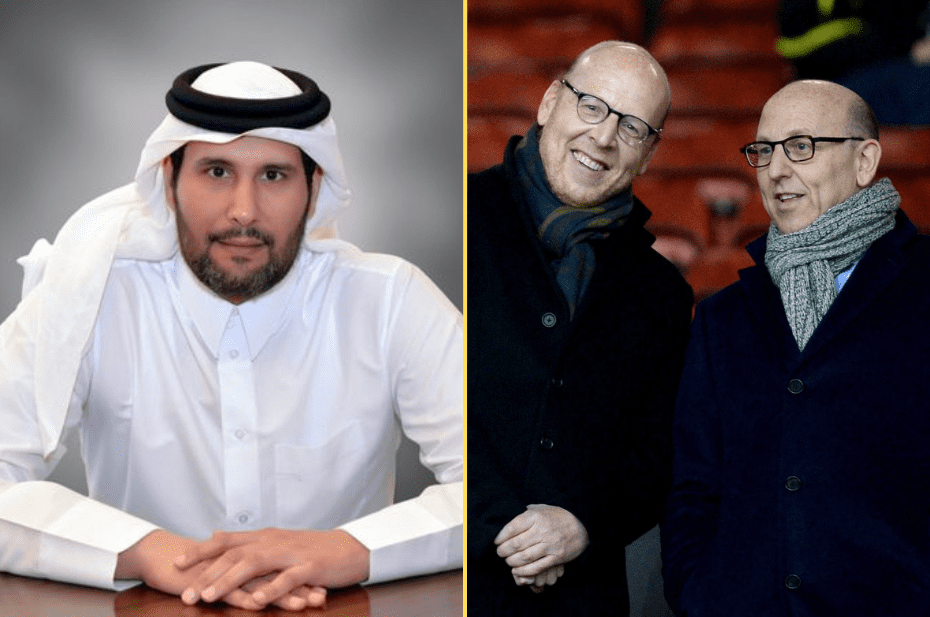 The Qatari banking mogul's first 2 bids were rejected by United, with the highest bidders of the first round reportedly offering around £4.5 billion. The third, and expectedly final bids for the club have been given a deadline of 10PM BST on the 28th of April to prospective buyers and investors.
United's American owners have been under pressure from fans and investors alike to sell the club. While they have resisted selling a controlling stake in the club in the past, they may be open to the idea of taking on investors while retaining a stake in the team. Elliott Investment Management and the Carlyle Group are among those said to be interested in shares in the club.
WE WANT GLAZERS OUT!!!
Protest Sunday. Now or never. 🗣️🗣️🗣️🇾🇪🇾🇪🇾🇪#GlazersOut #FullSaleOnly pic.twitter.com/8XQOv3UCue

— DanUnited4 (@DanUnited4) April 27, 2023
Sir Jim Ratcliffe is the only other publicly declared buyer for a controlling interest in the club. He is thought to want to acquire a little more than 50% of the club, leaving Joel and Avram Glazer with a 20% stake. However, it is reported that he may need to borrow money to complete the deal.
It remains to be seen which option the Glazers will choose. However, the Raine Group, which is organising the sale of United, has set a deadline of 10PM on the 28th of April – so we won't have to wait long to find out!