Jack Grealish has made no apologies for his exuberant celebrations following an exceptional season, dismissing any misconceptions of him being a "party boy."
The talented English footballer played a pivotal role in Manchester City's remarkable achievement of securing a historic treble, culminating in their triumph over Inter Milan in the Champions League final.
Following the momentous victory, Grealish became the focal point of City's jubilant festivities, enthusiastically joining his teammates in revelry and merriment.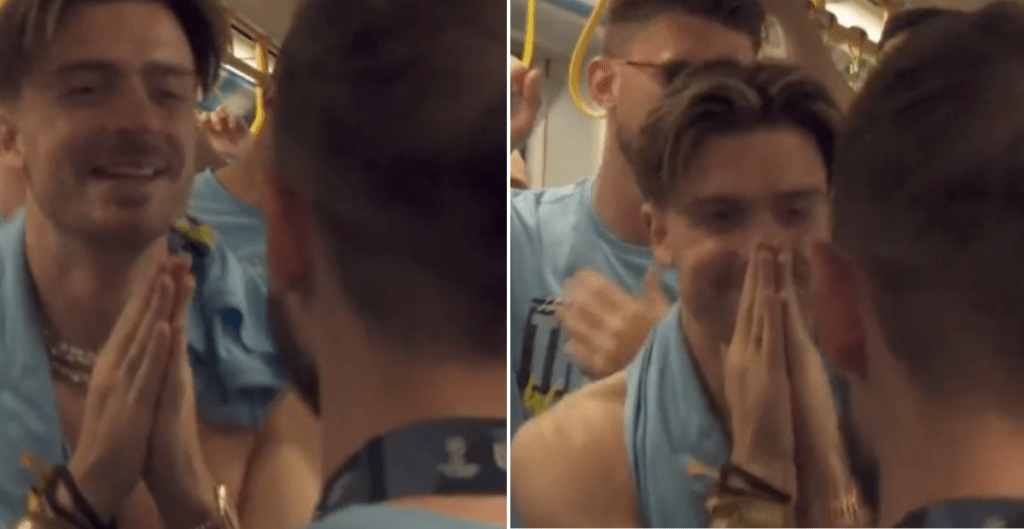 Although his conduct received considerable attention and scrutiny, Grealish remained committed to his national team responsibilities, dutifully reporting for England duty.
He subsequently made a significant impact by contributing to a goal after coming off the bench during the 7-0 triumph over North Macedonia on Monday.
"I don't think it is a party boy thing," he said when asked about the response to his revelry.
"I would never sit here and lie to you and say 'Yeah, I don't drink and I don't party' because I do but then there's so many people that will come here and say to you 'I don't do this, I don't do that' when they do.
"I'm just truthful because when you see me doing anything, you'd be like: 'Oh, hold on. He said a few weeks ago in an interview that he didn't do that'.
Is the critisicm surrounding Jack Grealish unfair? Let us know!