Manchester City manager Pep Guardiola will use the World Cup to discuss his future at the club.
Pep, who has been at City since 2016 will fly out to Abu Dhabi in the coming weeks to discuss his plans over his future at the club.
The Spaniard's contract is set to expire this summer but he is expected to sign a new contract extension with the Citizens.
He is expected to make his decision over the winter World Cup break with many City fans hoping he is to sign a contract extension with the club.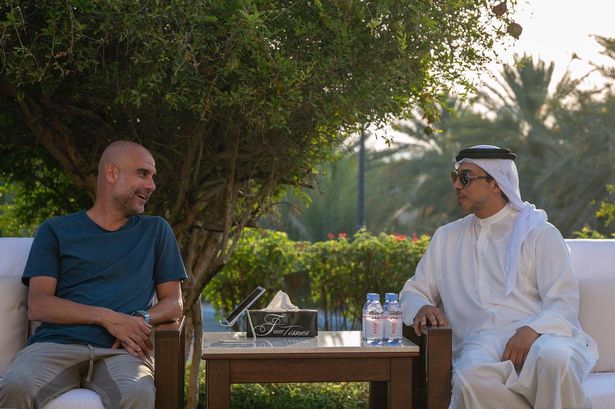 Pep Guardiola is the club's most successful manager after winning 4 Premier League titles, the FA Cup, and 4 League Cups. They also featured in a Champions League final where they narrowly lost to Premier League rivals, Chelsea.
The Spanish manager is known for his delightful football, and his winning mentality will play a big factor in his contract decision as he is yet to win the Champions League with City but they have been very close to winning it on several occasions.
If Pep were to leave Manchester City, the ideal replacement would be his very good friend and former assistant, Mikel Arteta who is currently guiding Arsenal to their first league title since 2004.
Manchester City are currently sat in 2nd in the Premier League behind leaders Arsenal managed by Mikel Arteta.
If Pep does sign a contract extension, he could see himself staying at the club for 10 years, the longest he has ever stayed at one club.
Guardiola has yet to manage at international level and he has always liked the prospect of managing his home nation, Spain.
Other Premier League teams will be praying he doesn't sign a contract extension for sure.