Ever heard of the player who Harry Redknapp calls his worst ever West Ham signing?! Here is the bizarre story of Marco Boogers' career with West Ham!
Harry Redknapp enjoyed a deal of successful signings during his time as boss of West Ham. Paolo Di Canio, Trevor Sinclair, John Hartson, and Paul Kinston being among those who rewarded Redknapp's interest with positive performances.
However many fans may or may not remember the man that Redknapp claims to be his worst ever West Ham signing, or how he was fabled to be living in a caravan in Holland during his time with The Hammers!
Marco Boogers was a Dutch professional footballer, playing for Sparta Rotterdam before the Summer of 1995, when Harry Redknapp bought him to Upton Park to join West Ham.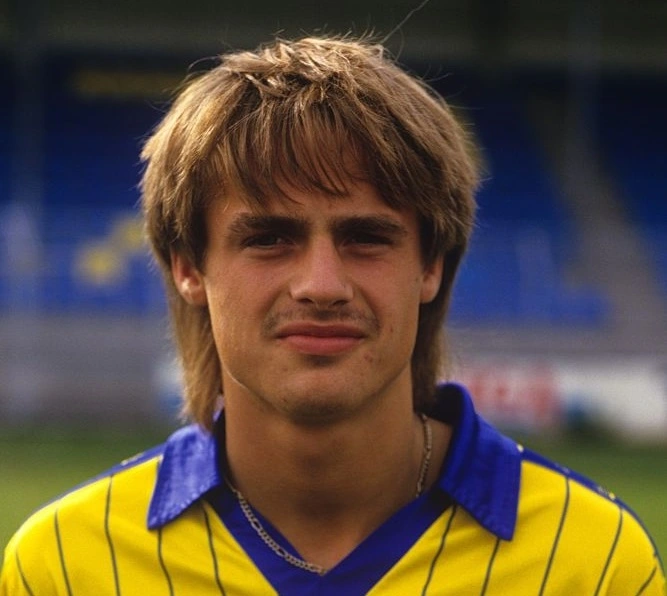 The Dutch forward had enjoyed 11 goals over 25 appearances with Sparta Rotterdam and Redknapp expected big things from him despite bagging him for a mere £1 million.
Boogers' time with The Hammers would however be one of the most bizarre, and short-lived, of any player during Redknapp's era (and arguably afterwards!).
It is reported that Redknapp made the decision to sign Boogers from watching video footage of his performances, and that he had never actually witness him play before bringing him to West Ham.
This would sadly come back to bite the English manager rather quickly, with signs that he may have made a mistake in signing Boogers coming during his first outing in the Claret & Blue of the club.
He came on as a second-half substitute against Leeds and made virtually no impact in what would end up being a 2-1 home defeat on the opening day of the 1995/1996 season.
He was given the benefit of the doubt, considering he had only just moved to the country (during the start of England's 'foreign revolution') and may have needed time to adjust his game.
Things went quickly from bad to worse, however, when Boogers made his second appearance for West Ham – he would again come off of the bench for The Hammers as they trailed 2-1 away to Manchester United at Old Trafford.
Shortly after coming on, Boogers made what the Sun newspaper called a "sickening horror tackle" on United's right-back Gary Neville, and earned himself a very swift red card for the challenge. This came along with a four-match ban before Boogers had played more than a full match for West Ham.
As if Redknapp's new signing couldn't make matters any worse for himself, he then went AWOL.
According to reports, due to home-sickness and stress from the British media following his awful start with West Ham, Boogers left the country to return home to Holland.
It is at this point that a rather bizarre story came out about the Dutch forward – one that, although false, has been stated as fact for over 20 years since!
Due to a miscommunication between West Ham employee Bill Prosser and a journalist, a story was run that Boogers had journeyed back to Holland to live in a caravan park away from the world of football.
This wild story earned him the nickname "Barmy Boogers" and, until recently, was believed to be fact by many!
In truth, Boogers had indeed flown home to Holland after suffering depression as a result of his home-sickness and the pressure he was under from media following his poor start with The Hammers.
He did not, however, hide out in a caravan during this time – this misconception came as a result of the journalist speaking to Bill Prosser mishearing "he'll have gone by car" as "he'll have gone to his caravan"
Boogers would make a return to West Ham, although sadly he would see little improvement on his first two outings – he played two more matches for them, scoring no goals and eventually heading back home to Dutch football after picking up a knee injury.
It is unsurprising, considering his unlucky performances and obvious struggles with playing in the UK, that Harry Redknapp to this day regards Boogers as his worst West Ham signing.
Boogers went on to enjoy successful stints with Dutch sides RKC Waalwijk (25 goals from 51 appearances) and Dordrecht '90 (66 goals from 128 appearances) before hanging up his boots in 2003 – having made nearly 400 professional club appearances.