Erik ten Hag's Man United side have matched a record achieved by Sir Alex Ferguson's most dominant squad with their recent win over Real Betis in the Europa League, and have the chance to break it in their Premier League matchup with Southampton tomorrow.
Manchester United have been in stellar form in all competitions since Premier League football returned following the end of the 2022 World Cup. Their only losses since play resumed on the 26th of December were a close 3-2 defeat to table-toppers Arsenal, and last week's devastating 7-0 loss at Anfield.
Despite suffering one of the biggest losses in the club's history just last week, ten Hag's men showed true winning mentality by bouncing back with a dominating 4-1 victory over Real Betis in the Europa League on Thursday. The same starting 11 that were whitewashed by Liverpool were given their chance of redemption for the matchup and did not disappoint their chief.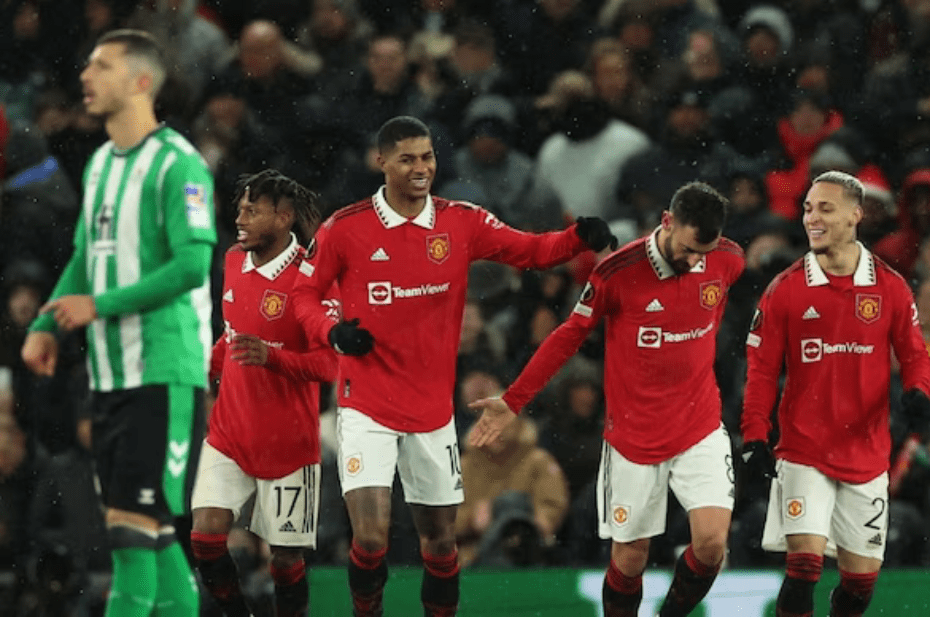 Not only was this game significant in regards to the morale of an on-form Man United, but it also helped them match a record set by Sir Alex Ferguson's dominating 1999/2000 squad – a record that has not been matched for 22 years!
Erik ten Hag's men have achieved the feat of scoring 2 or more goals in 15 consecutive home matches. Not since March-October 2000 has this been done. Their run began on November 10th, when they handed Aston Villa a 4-2 defeat in their last match before the World Cup break. In the 14 home games that they have played since returning, ten Hag's squad have enjoyed a minimum of 2 goals per game at home.
Marcus Rashford has contributed 14 goals in those 15 games by himself. Individual form, as well as a coherence in this United squad that arguably hasn't been seen since the days of Fergie, have allowed for ten Hag's men to install a glimmer of hope in fans that the glory days are not behind Man United.
United have the chance to break the record set by Fergie's legendary squad when they take on Southampton at Old Trafford tomorrow. Whether you're a Red Devil or not, props have to be given to a side that have bounced back from a 7-0 humiliation by levelling a record set by the greatest generation of their club. It is a reflection of ten Hag and his team's work at the club this season that they are in such a position, especially after having won their first silverware in 6 years with their recent Carabao Cup victory over Newcastle United.