Harry Maguire has been a topic of raging debate amongst Manchester United fans following a difficult time for the centre-back at Old Trafford. But where did it all go wrong for the once most-expensive Premier League defender?
Maguire joined the Red Devils in 2019 after an impressive performance for England in the 2018 FIFA World Cup, as well as in his previous 2 seasons in the Premier League with Leicester City.
His inclination to roam forwards with the ball and become something of a playmaker stood out to those watching Maguire at the time, with the Yorkshireman showing equal ability to get back and perform his defensive duties.
He also had a knack for finding the back of the net despite being a centre-back, scoring 17 goals in his 8 professional years before joining Manchester United.
United snapped him up from Leicester City for a massive £80 million, making him the world's most expensive defender at the time. This came at a time when the club had just seen their worst ever defensive season since 1978/1979, making such an expenditure justifiable.
Maguire made a statement in his first season at Old Trafford, playing 38 games under Ole Gunnar Solksjær and racking up some impressive stats, such as Highest Pressure Success Rate, Most Interceptions and Most Aerial Duels Won. This is alongside having 0 recorded errors leading to goals.
He also earned Man of the Match in his debut against Chelsea, and was named club captain by Solksjær in his inaugural season with United.
Maguire even continued to deliver his signature style of play from the back, taking the ball into the opposition third more than any other defender in the Premier League that season and even finding the back of the net for the first time for the club.
Maguire had made himself a number 1 choice in the centre of United's defence with his first season's performance, and this seemed to continue into his 2nd year with the club. His 2020/2021 campaign saw his reputation for reliability & solidity at the back continue to hold true, despite racking his first 'error that lead to a goal'.
Maguire even doubled his 2019/2020 goal tally for United, earning 2 goals for the season and averaging over 1 shot on goal per game.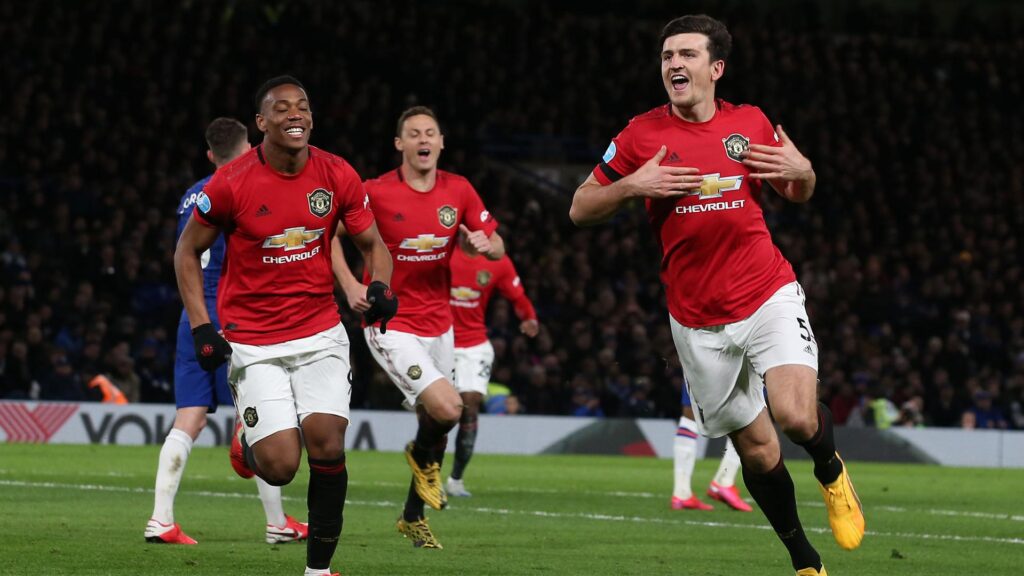 On top of his success at club level, Maguire also enjoyed a fantastic Euro 2020 – making it all the way to the final with the Three Lions before being knocked out on penalties by Italy.
So, where did it all go wrong for Harry Maguire at Manchester United?
Maguire's third season at Old Trafford was the 2021/2022 campaign. This would prove to be a difficult season both for Maguire and Manchester United as a club.
The first 2 seasons Maguire played with United under Ole Gunnar Solskjær saw the club finish 3rd and 2nd in the Premier League respectively, earning 66 & 74 points.
Solskjær was replaced by German tactician Ralf Rangnick for the 2021/2022 campaign, as the club searched for a permanent replacement for Michael Carrick, who had enjoyed a short stint as caretaker manager after the Norwegian's departure.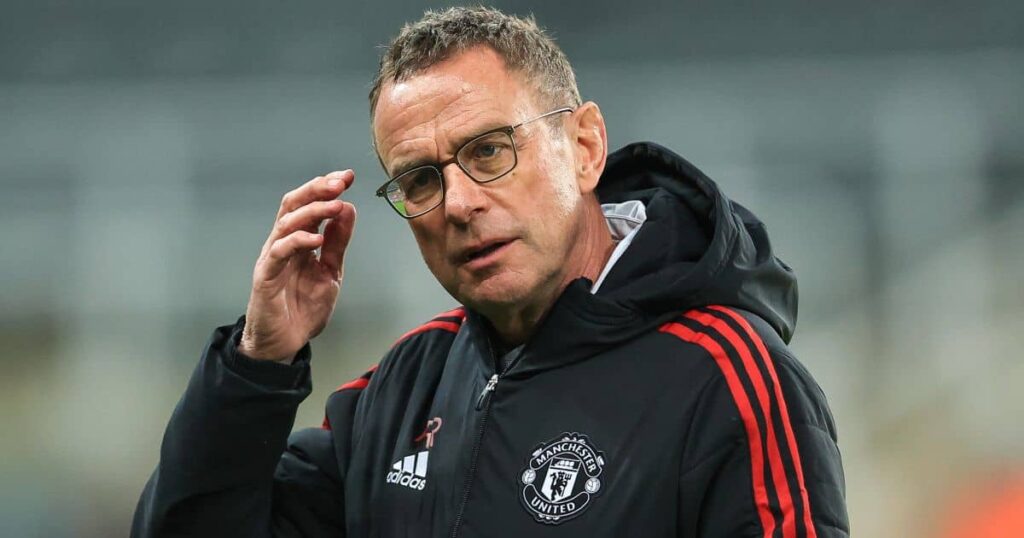 Despite Rangnick's history of success with teams such as Schalke 04, Hannover 96 and RB Leipzig, things did not turn out well for the Old Trafford faithful. United finished 6th place in the Premier League in 2021/2022, scoring just 58 points and securing just 16 victories.
Maguire's numbers, too, were looking bleak compared to his opening 2 seasons with the club. He played 28 games for United in the Premier League, completing just 34 tackles (1.2 tackles per game).
His forward play had also failed to live up to expectations, recording just 10 on target shots, 4 successful dribbles, and 4 key passes. He did manage a single goal during the campaign, but failed to provide any further assists as he suffered a troubling season alongside his United colleagues.
The club replaced Rangnick with Erik ten Hag in May of 2022, with things looking ever worse for them. Despite a shaky start, ten Hag dragged Manchester United through the 2022/2023 season impressively to lead the club to a 3rd place finish and 75 points – the most they'd achieved since Jose Mourinho's rule in 2018.
Sadly for Harry Maguire, the 22/23 campaign would not be his return to his former glory with the club. He managed just 16 appearances during this last season, with his defensive stats looking more dire than ever before.
In total, InStat accredited no less than 16 errors that lead to opposition goals during his 22/23 campaign. Sadly for Maguire, a handful of these came in important European fixtures, such as letting Joao Felix slip by and earn Atletico Madrid the victory in the first round of their Champions League knockout fixture.
He was also to blame for goals in United's thrashings from Liverpool (5-0) in October and Man City (4-1) the following March.
Arguably, Maguire's most recent European mistakes against Sevilla in the Europa League garnered the biggest backlash against the Yorkshire-born defender.
A last-minute own goal in the first leg allowed the Spanish side to earn a vital 2-2 draw in their quarter-final, painting a target on Maguire's back for the second leg after an already difficult season with his home fans.
The pressure clearly got to both Maguire and his goalkeeper David De Gea, who collectively granted Sevilla an opening goal just 8 minutes in after a shambolic display of defensive discipline.
Maguire called for the ball from De Gea, whilst surrounded by 3 Sevilla shirts directly in front of his own box. The goalkeeper foolishly granted him his wish, allowing the surrounding players to pressure Maguire into giving them the ball, and then the lead.
United went on to lose the match away in Seville 3-0, taking their tally over the 2 legs to 5-2 down and sending them crashing out of the Europa League.
De Gea x Maguire = Sevilla goal. pic.twitter.com/GIrK4eGnbY

— Football Tweet ⚽ (@Football__Tweet) April 20, 2023
The centre back received huge backlash from his home supporters, as well as online mockery from fans of other clubs in the league following this particular debacle. Sadly, such abuse has even extended to death threats sent to his family home, something which we can all agree has no place in the world of football.
Despite fans wanting rid of Harry Maguire, and Manchester United seemingly happy to potentially see him go, the player himself is reported to be adamant on staying with the club and fighting for his place amongst the likes of Lisandro Martinez and Raphaël Varane.
According to recent reports, Tottenham are interested in signing Maguire, and United may be interested in using his transfer fee to fund a move for Napoli centre-back Kim Min-Jae.
This could mean that Maguire's future lays elsewhere, despite his willingness to stay and prove himself at Old Trafford.
Whatever Maguire's future holds is uncertain, but we're sure the footballing world would like to see his dynamic style of play from the back return to the Premier League, to add to the wealth of entertainment we are treated to every season.
We will report more as his situation advances!