On the 29th December football lost one of its all-time greats, Pele. Rumour now has it that his family has consented to his FEET being displayed in a FIFA museum to celebrate him!
A legacy in football…
The Brazil and Santos legend netted over 1000 goals in one of the most notorious careers in football and won the World Cup 3 times with his home nation. All the more impressive when you consider that he attended 4 World Cups – a 75% success rate of bringing home the trophy!
He is the joint top goal scorer of all time for Brazil, having bagged 77 goals in 92 appearances, with 12 of these coming in World Cup tournaments. For Santos, he is accredited with scoring 643 goals in 656 competitive appearances!
During his service with Santos, the club won: the Campeonato Brasileiro Serie A 6 times; the Campeonato Paulista 10 times; the Copa Libertadores twice; the Intercontinental Cup twice; and the Intercontinental Supercup once.
Fitting tribute or macabre display?
Having read a brief history of Pele's achievements at club and International level, it is not hard to understand why FIFA would hope to pay tribute to his legend.
However, as reports first hit the eyes and ears of fans of the beautiful game that FIFA had earned the family's permission to display his feet in a museum, not all seemed to agree that it was the right way to honour him.
Fans from across the world took to Twitter and other social media platforms to voice their various levels of shock, distaste, and concern at the plans FIFA had put forward.
I hear #Pele feet will be displayed in a museum. I don't get it, I thought he wanted to play football with Maradona in heaven.

— Kyle B (@Kyle_Ty_B) December 30, 2022
There is no way they are cutting Pele's feet off to keep in a museum is there? Is there??

— Chris (@Kristov086) December 30, 2022
Apparentlyyyyyy FIFA are going to be keeping Pele's feet in a museum? HIS FEET? Like I get it but surely there's another way to honour him no? pic.twitter.com/jPTX36XvZj

— e (@emzeenox) December 30, 2022
Pele has already left his footprints behind in the Maracana hall of fame in Rio, alongside Zico, Ronaldinho, and other legends of the game.
This leads many to wonder whether it is appropriate for FIFA to create this new, perhaps macabre display in his honour – with his magic feet having already been immortalized in Rio.
Reports have suggested that Pele's family have given their permission for FIFA's proposed display.
Michael Johnson: Ex-Man City star who had the world at his feet, dubbed the 'next Colin Bell'
Pele's final resting place
Whatever the situation regarding his legendary feet, Pele's body will be embalmed and laid to rest alongside other family members in a unique "vertical cemetery" called Memorial Necropole Ecumenica.
Claimed as the World's tallest vertical cemetery in the Guinness Book of Records – Memorial Necropole Ecumencia is situated between lush forests and skyscrapers as a peaceful place of rest.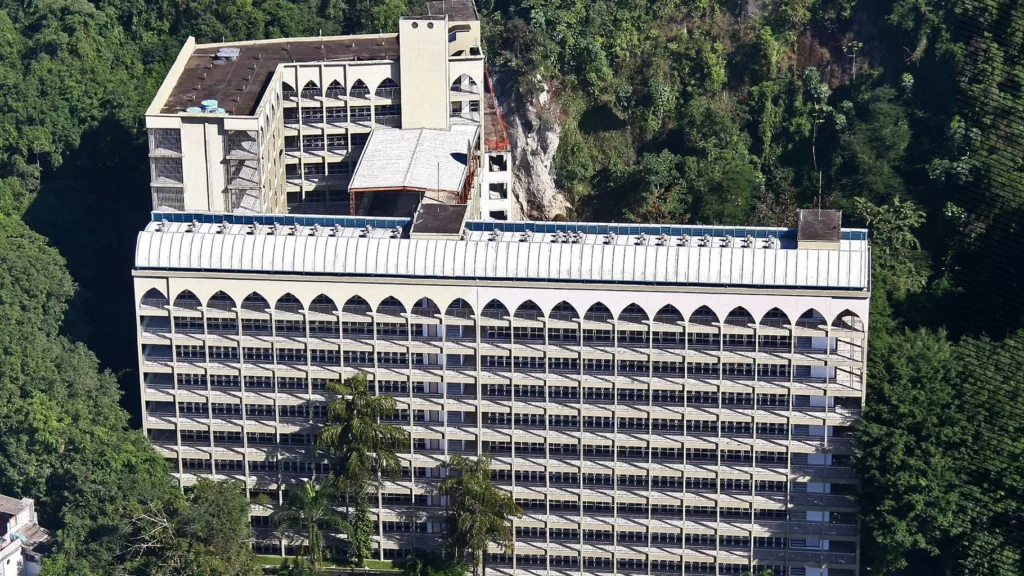 Pele's public funeral will be held on January 2nd at Santos' stadium – his coffin will be placed in the centre of the pitch for 24 hours so that fans can pay their last respects.
Following this will be a procession through the streets of Santos, flowing through Canal 6 where his Mother lives, and onwards to his final resting place.
Should Pele's feet be preserved?
Opinions are divided on FIFA's plans to immortalize Pele's feet, with which he scored over 1000 goals in his illustrious 20-year career.
The sentiment to memorialise someone who shaped the beautiful game none can argue with – we're just not sure it's the right way to do it.
What do YOU think about Pele's feet being displayed by FIFA?
Let us know below!