Football fans worldwide have been left perplexed after a La Liga star wore a Lucha Libre wrestling mask in disguise to play a 7-a-side football match hosted by Gerard Pique, known as ENIGMA69.
Barcelona legend Gerard Pique recently announced the creation of the Kings League, which consists of 12 teams including former players and Spanish influencers all competing for first place.
Former Manchester United striker Chicharito was one of the first players to kick the show off in style.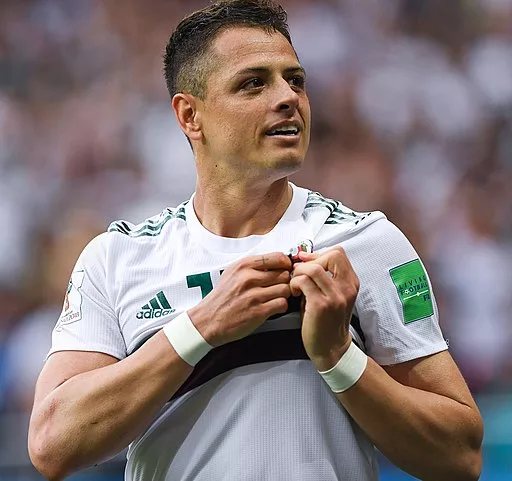 Gerard Pique is currently the president of Andorra FC, who play in La Liga Segunda Division, and is now looking to bring a new audience to football with the launch of this new league.
The teams have presidents like Real Madrid legend Iker Casillas and Man City legend Sergio Aguero running them.
The league kicked off a week ago and it turned out to be a huge success with thousands of people tuning in to watch the live matches on Twitch.
A current La Liga player who cannot be named wasn't allowed by his club and agent to take part, played with a mask to hide his identity and played under the name ENIGMA with the number 69 on the back of his shirt.
Enigma69 is in the house! @KingsLeague https://t.co/obDjL2AOco

— Gerard Piqué (@3gerardpique) January 8, 2023
Before the game, Pique admitted the man in the mask is a player currently contracted with a La Liga club.
Many have 'identified' the mystery star already claiming it's Pique's former teammate and current Celta Vigo star Denis Suarez, a Twitter user used his detective skills to try and figure out who ENIGMA69 really is and he may have just cracked the case, watch out Columbo!
His tatoos and @IbaiLlanos accidentaly leaking his name on srteam is what sold him out pic.twitter.com/d4w5uw0XRV

— Carlos😤 (@_carlos_hg) January 11, 2023
The mystery player also wore a black undershirt to hide the tattoos on his arm so he could not be identified by viewers.
If you believe you can identify the man behind the mask known as 'ENIGMA69', please let us know!