Arsenal manager Mikel Arteta has been charged by the FA for comments he made following his side's 1-0 defeat to in-form Newcastle United on 4th November.
Arteta's comments came following a controversial Anthony Gordon goal in the 64th minute of the Premier League matchup – a goal that saw 3 separate VAR checks go Newcastle's way at St James' Park.
An initial check was made to see whether the ball had left the area of play on Arsenal's touchline during the buildup of the game-changing goal.
This was swiftly followed up by a check for a foul in the buildup, and also whether Gordon was onside when the ball was played to him.
All 3 checks went in favour of Newcastle's goal, much to the chagrin of Arteta and his squad, who had so far endured a tough afternoon away in the North East.
Gordon's goal also ended Arsenal's 2023/2024 Premier League unbeaten run – a run they have been on since the season began.
Arteta said in a post match interview that he felt that the VAR decisions made were "embarrassing" and a "disgrace".
A club statement from Arsenal later defended his take on the goal, saying that the referring during the match was "unacceptable" and that players and managers "deserve better".
This stance has now landed the Arsenal boss in hot water, with the FA writing a statement which read "It's alleged that his comments constitute misconduct as they are insulting towards match officials and/or detrimental to the game and/or bring the game into disrepute,"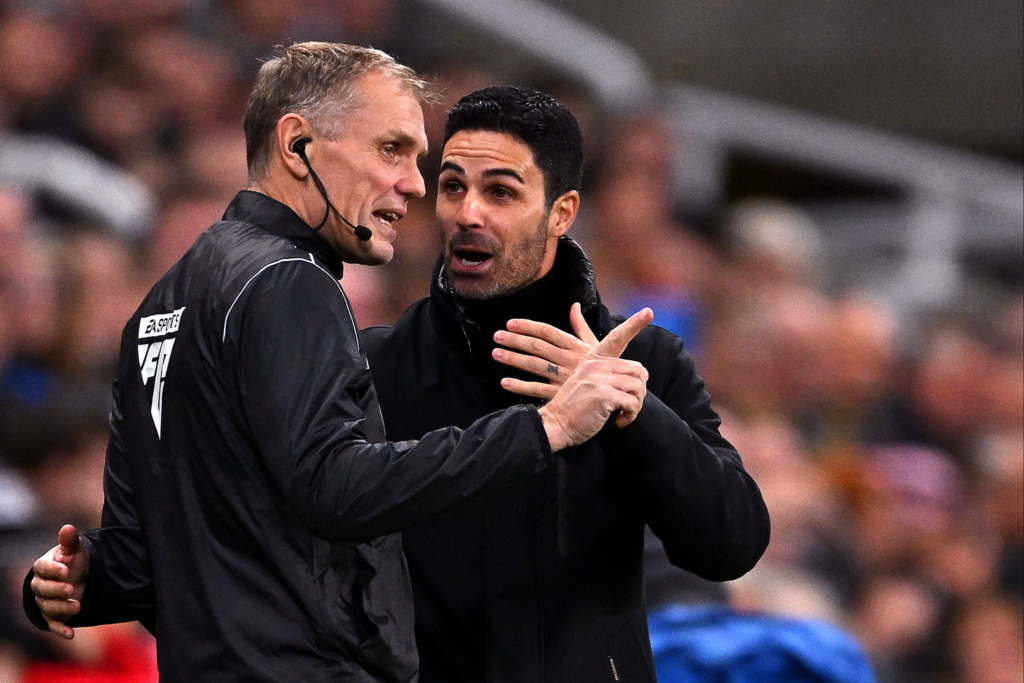 Arteta has until Tuesday the 21st of November to respond to the allegations made by the FA.
In his post match interview, Arteta also outlined that it was his "duty" to protect his club – this could mean there may be some push back from the Gunners' coach regarding the FA's stance on his comments.
PGMOL Chief Refereeing Officer Howard Webb said on an episode of Match Officials Mic'd Up that he agreed with on-field referee Stuart Attwell's decision, as well as the way in which he and his VAR team worked to reach their conclusion.
This is not the first time this year that this fixture has stirred Arteta – back in January he and Eddie Howe clashed on the touchline during their sides' tense 0-0 draw!
Arteta has just 4 days to respond to the FA's statement, so it won't be long before Gunners' fans find out what is to be made of their chief's comments following their first defeat of the 2023/2024 season!