Two International football matches were called off yesterday due to the use of racist slurs against players, with Football Associations calling for the FIFA to do more.
New Zealand Football (NZF) has said that the will approach the FIFA regarding protecting players from racism, after their national team abandoned a friendly against Qatar due to a racist slur against one of their players.
The side claimed that Qatari opponent used a "significant racist slur" against 34-year-old Michael Boxall, who has Samoan heritage.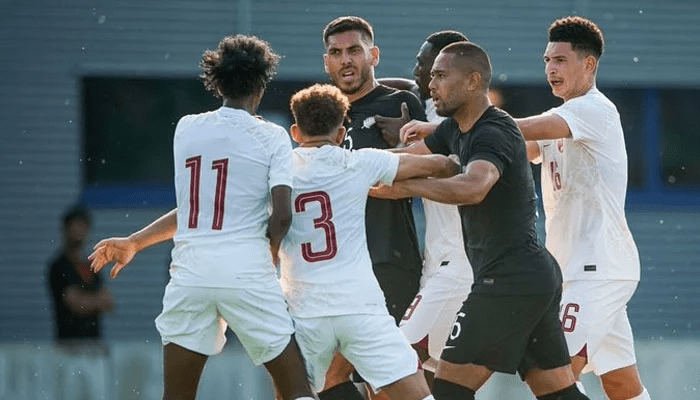 New Zealand's squad reported the offence to officials during the match, but when no action was taken by the half time break, decided to make a stand and refused to retake to the pitch.
Chief Executive of the NZF, Andrew Pragnell said of the incident "Certainly we want to reach out to Fifa on this. You know they have recently established a task force around racism; more needs to be done to protect players from racial attacks on the field.
"There's been some evolution; we don't think it's moving fast enough so we want to contribute to that."
Perhaps not surprisingly, Qatar's coach, Carlos Queiroz, has said that their side stuck by their team mate in regards to the incident.
Queiroz said "Apparently two players exchanged words, and we don't know who was first, who was second; it's only between them,"
"The New Zealand players decided to support their teammate and we also decided to support our player."
As if this wasn't bad enough for FIFA, who claim to take a "zero tolerance approach" to racism in the game, but yet another match was also called off on the same day as New Zealand's.
Ireland's Football Association (FAI) had also reported that their U21s side had also decided to abandon their match against Kuwait's Olympic team after one of their opponents aimed a racist remark towards one of Ireland's substitutes.
The FAI said via their Twitter page "The FAI does not tolerate any racism towards any of our players or staff and will be reporting this serious matter to Fifa and Uefa"
Once again, their opponents would have a differing version of the story to tell…
Kuwait's FA said that the match was stopped by the referee, due to "roughness and tension" between the players that posed a threat of injury to players.
The Kuwait FA also claimed that they "categorically rejected" accusations of a racist remark made by their player towards Ireland's, via their social media.
FIFA have said that they are awaiting official reports in order to begin their investigations but, if evidence of racist remarks are found to be correct, they will take a zero tolerance approach when handing out punishments.
This sits in line with what FIFA President, Gianni Infantino, said last week in regards to their zero tolerance approach.
Infantino also encouraged officials to stop matches when racist slurs were used, saying "There is no football if there is racism – so let's stop the games"
Only time will tell whether anybody will be punished for the above incidents, which ended 2 International friendlies prematurely.
However, yesterday's events do highlight that racism may still live within the beautiful game, and must be stopped altogether.