A 3-way Premier League battle may commence for Tottenham star Harry Kane should he show an intention to leave Spurs, with Manchester United considered to be the favourite to land the hitman.
The England & Tottenham striker was reported as wanting to depart from the North London club in 2021, but his £150 million valuation saw other big clubs unwilling to take a punt.
Despite Kane having won the Premier League Golden Boot with 23 goals, Spurs finished just 7th in the table.
Since Antonio Conte's arrival at the club, Tottenham's hitman has appeared to be enjoying his time in the white shirt once more and has already 15 goals in 19 appearances for the club this season.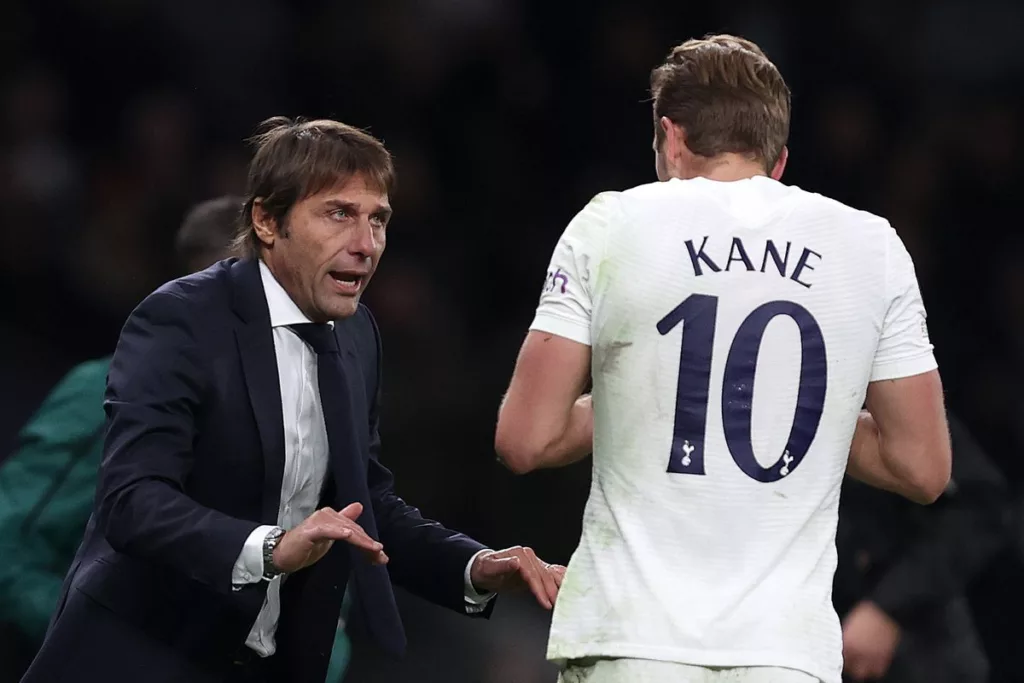 Kane's current Tottenham contract expires for the 2023/2024 season.
With the club once again seeming to struggle to remain as a fixed part of the Premier League's top 4, the 3-time Golden Boot winner may well be looking for greener pastures. Tottenham are currently 5 points behind 4th place Manchester United, despite Erik ten Hag's men having a game in hand.
Man City showed interest in Kane last year, but with their signings of Erling Haaland and Julian Alvarez, it is unlikely that they will be looking to continue pursuing the England star.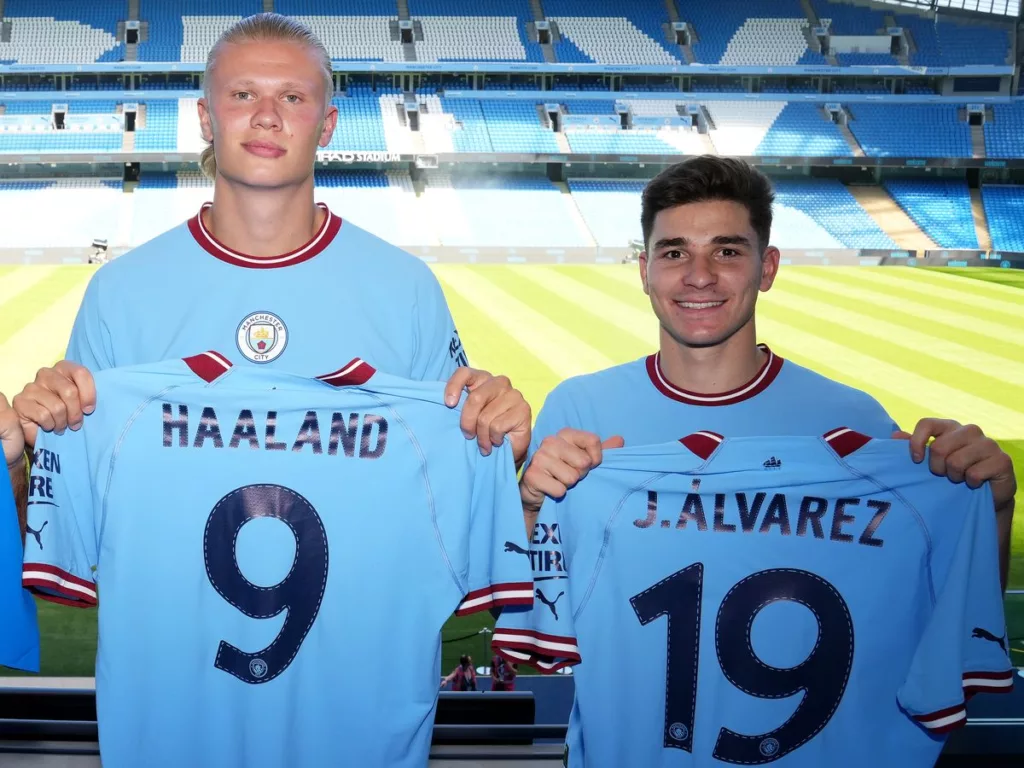 Kane has verbally committed to Tottenham in the past but has yet to sign an extension of his current deal.
Suggestions were made in the Summer that, if Kane were to look at departing from Tottenham, he would carry a price tag of roughly £100 million. 
Pundit, Stan Collymore, suggested in an interview with Caught Offside that there may be a 3-way battle of Premier League teams looking to land Kane.
His suggestion is that fellow London side Chelsea, along with Newcastle United and Manchester United will be interested in poaching the hitman if he doesn't extend his contract with Spurs.
Manchester United have just signed Dutchman Wout Weghorst on loan from Burnley as a temporary solution to the hole left in their attack with the departure of Cristiano Ronaldo. In their bid for a permanent resident in their forward positions, it is likely that Kane will be indeed their main target if he becomes available. 
Collymore went on to propose that a move to Newcastle would be "less attractive" for the Tottenham man than one to Chelsea or Man United. He added that Kane's situation is "an interesting one" and if he does give any kind of indication that he wants to leave Spurs he will be "a wanted man"
German giants Bayern Munich are also among the big clubs rumoured to be keeping a close eye on Kane's situation, with each disappointing result for Tottenham surely causing more noise around the England striker's future as time goes on.
Who would YOU like to see Kane sign for?  VOTE BELOW!