League 1 side Forest Green Rovers have started work on their new groundbreaking eco stadium which is going to be all wooden.
Forest Green Rovers (FGR), who are currently managed by former Everton striker Duncan Ferguson are the world's first and only all-vegan football club.
Their current stadium is powered by renewable energy and serves vegan food to the players, staff and fans.
The Forest Green Rovers football club is leading the way for environmental action in sport:
100% renewable
EV chargers
Chemical free playing pitch (and electric mower)
Certified carbon neutral
Wooden stadium with surrounding forest on the way @AFL @NFL @ALeague @mcannonbrookes pic.twitter.com/nKke7sEJEh

— Damon Gameau 🌎 (@damongameau) April 14, 2021
In 2017, FIFA named them the greenest football team in the world and they are certified carbon neutral.
But, with their new stadium plans underway, many have criticised the plans of an all-wooden stadium by saying it's 'dangerous' and a 'fire hazard'.
Eco Park will be constructed from wood, which not only locks up carbon but has the lowest carbon footprint of any major building material.
The stadium will have on-site solar generation and will be powered by energy from the wind and sun supplied by Ecotricity.
Our pitches will be organic and our food will be vegan, just like at The New Lawn.
Ample charge points for electric vehicles will be available.
Good walking, cycling and public transport access is part of the plan.
500 trees and 1.8km of hedgerows, along with meadows surrounding the stadium, will promote local biodiversity.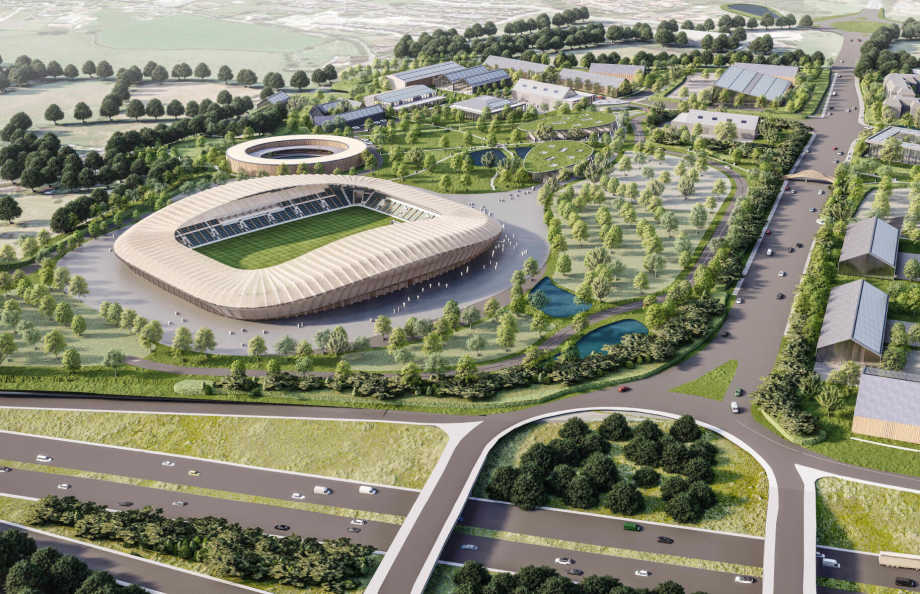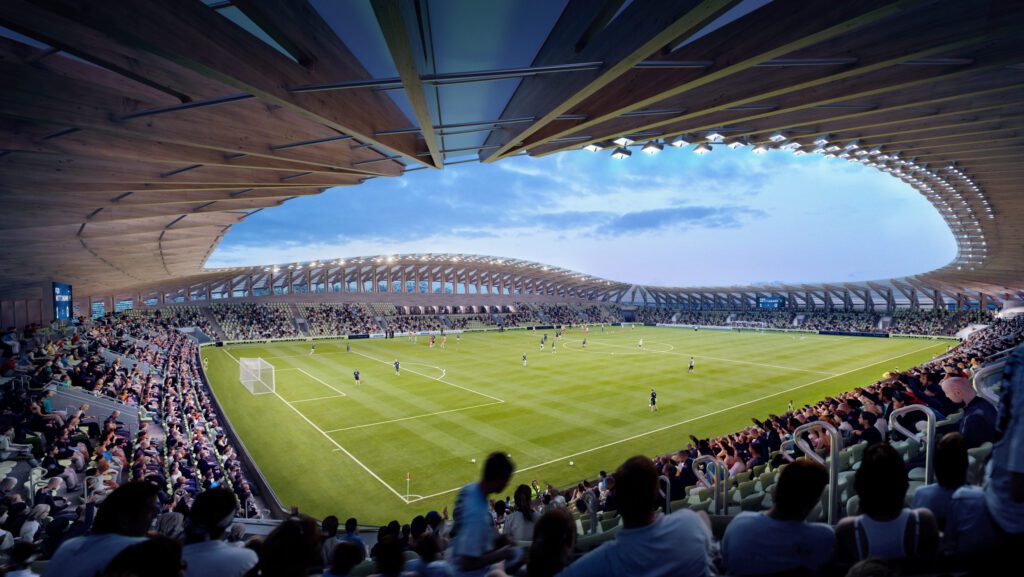 Finally, with everything drawn up including renders and plans, Forest Green officially began work today on their new 5,000-seater Eco Park stadium.
It's only small steps but they are keen to lay the foundations.
We've started work on our new all wooden football stadium at Eco Park…⚽🌱 with a series of boreholes to get an understanding of the ground conditions so that we can design the foundations, small for now – but it's defo a start#ForestGreenRovers #FGR #EcoPark #Football pic.twitter.com/dwNd4PncDJ

— Dale Vince (@DaleVince) February 16, 2023
If you are a pie-and-chips sort of guy, Eco Park may not be the place for you, but it's always worth giving new things a try. Who knows, you might enjoy their vegan food!