At least 12 people have died from smothering during after a fan stampede during a quarter-final match between FAS and Alianza in El Salvador's premier division.
The match was hosted at the Monumental Stadium in Cuscatlan, just outside of San Salvador, the country's capital.
The chaos reportedly began as fans began to push through one of the access gates to the Monumental Stadium, in what a first aider at the scene described as an "avalanche" of people pushing their way into the stadium.
The first aider, a member of the Rescue Commandos group said of the incident "It was an avalanche of fans that overran the gate. Some were still under the metal in the tunnel. Others managed to make it to the stands and then to the field and were smothered."
Another spokesperson for the Rescue Commandos, Carlos Fuentes added "We can confirm nine dead – seven men and two women – and we attended to more than 500 people. More than 100 were transported to hospitals, some of them were serious."
Since, a further 3 people have been confirmed as dead at the scene, as the rescue mission continues.
This shocking incident is becoming a scarily frequent one, with a similar tragedy occurring during the Arabian Gulf Cup Final in January, which saw at least one person die and countless more injured.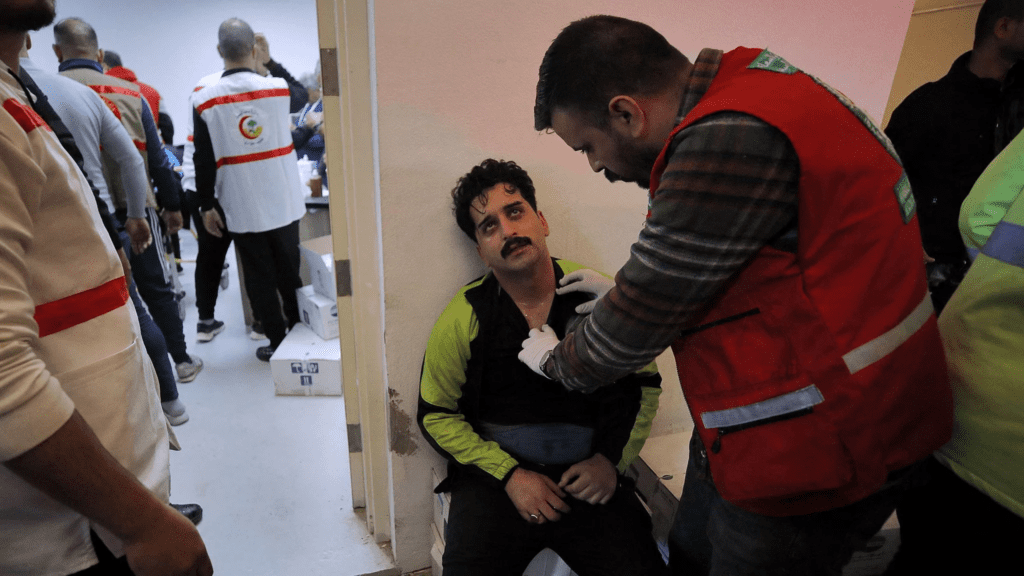 Surely there are protocols and safety measures that can be put in place to stop something like this happening, but it must be said that fans need to take responsibility themselves when it comes to how they behave in large numbers at matches.
The quarter-final match between Alianza and FAS was suspended after just 16 minutes due to this tragedy, with fans being treated for their wounds on the pitch.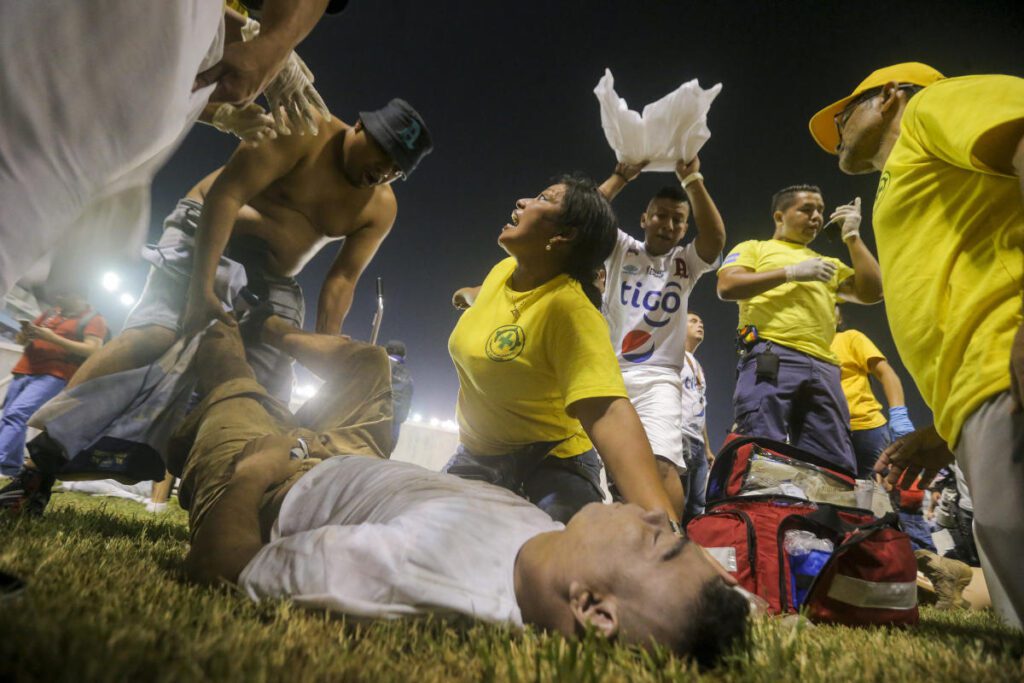 The Salvadoran Soccer Federation released a statement stating that they regretted what had happened and voiced their ongoing support for the victims families, whilst local police have confirmed that an investigation will take place in tandem with the attorney general's office.