At least one person has died and 60+ more have been severely injured in a crowd crush outside the stadium before the Arabian Gulf Cup final.
The Gulf Cup has been played since 1970 between 8 teams. They are Iraq, Saudi Arabia, Oman, Qatar, United Arab Emirates, Yemen, Bahrain, and Kuwait. The last time Iraq won the Gulf Cup before their victory this year was 1988.
Sadly, the football element of the tournament has been somewhat overshadowed by the negative actions of the fans in attendance, with yesterday's crowd crush being the most recent example.
The streets of Basra were packed to the brim, as tens of thousands of supporters made their way to watch the Gulf Cup final. Throngs of fans from both countries were reported to be making their way toward the stadium far in advance of kick-off time.
Pictures illustrate the size of the crowds, with every inch of the road leading up to the stadium filled with people.
Officials at the event commented to local reporters that many fans had made their way to the venue hoping to gain entry without a ticket, leading to the uncontrollably large gathering.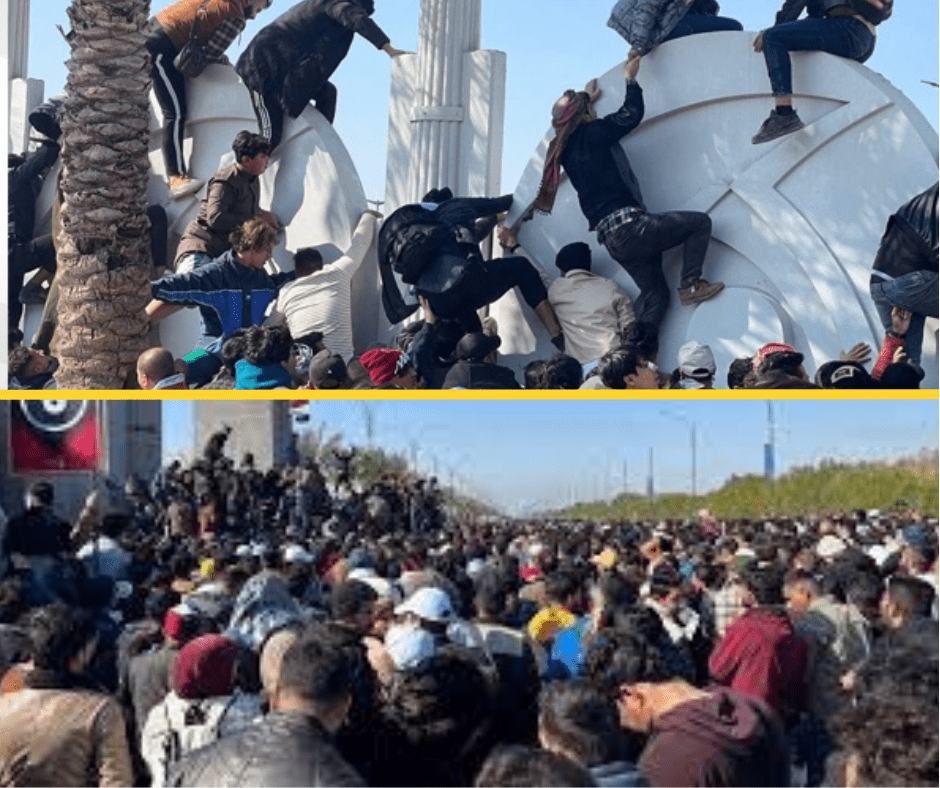 A photographer from a local Iraqi news agency, AFP, reported that the turnstiles had not been opened at the point of the crush beginning. As foot traffic from both nations continued to press on toward the stadium, those at the front had nowhere to go until the turnstiles were opened. This didn't happen until after the deadly crush had begun.
Despite the loss of life before kick-off, the Gulf Cup final was still set to be played, with the Iraqi Army asking the people of Basra to let the tournament be "wrapped up in a civilised fashion that does honour to Iraq"
A medical source at the scene said that many of the injured were in critical condition, and at least one person had died as a result of the crowd push. Videos emerged on social media capturing people lying motionless on the floor as medical staff tried to resuscitate those who were down.
Shockingly, the tragedy in Basra yesterday wasn't the only dark smudge on this tournament.
The host nation had to apologise to their neighbours Kuwait earlier in the month. This was a result of Iraqi fans causing so much chaos in the VIP section in the opening match of the tournament that the Emir of Kuwait could not safely attend.
The above incidents are horrendous in and of themselves. The fact that Iraq hosted the cup (something they haven't done since 1979) to give a more positive representation of their country after years of political turmoil and violence, makes it far worse.
Iraq went on to win the Gulf Cup for only the 4th time in their 25 outings, giving them something positive to take away. Sadly, this tournament will forever also be remembered for the needless loss of life that came about from it.