Although nowhere near the most successful nation in the world, England has always been a prominent name in international football. Here we've put together a 10 question quiz that even the most diehard patriot won't score 100% on!
England have boasted some of the most talented players to have played the game, and produced some brilliant football for us along the way. Despite this, the only silverware to have been achieved by them is a single World Cup victory. A European title has long eluded them, with Gareth Southgate's effort of runners-up in Euro 2020 being the best effort to date.
We must clarify, however, that this statement only extends to England's men's sides. The Three Lionesses have themselves contributed a whopping 8 FIFA Women's World Cup titles and 8 UEFA European Women's Championship titles since their conception in 1972! As we write this in 2023, they are the reigning European champions.
It is strange to consider that a nation that has produced the likes of Wayne Rooney, Alan Shearer, Bobby Charlton, Michael Owen, Gary Lineker, Harry Kane, Steven Gerrard and Frank Lampard (among a host of other huge names) has only ever laid claim to the one major tournament victory. Especially considering that victory was now nearly 60 years ago, and the majority of the aforementioned players were part of the modern era of the game.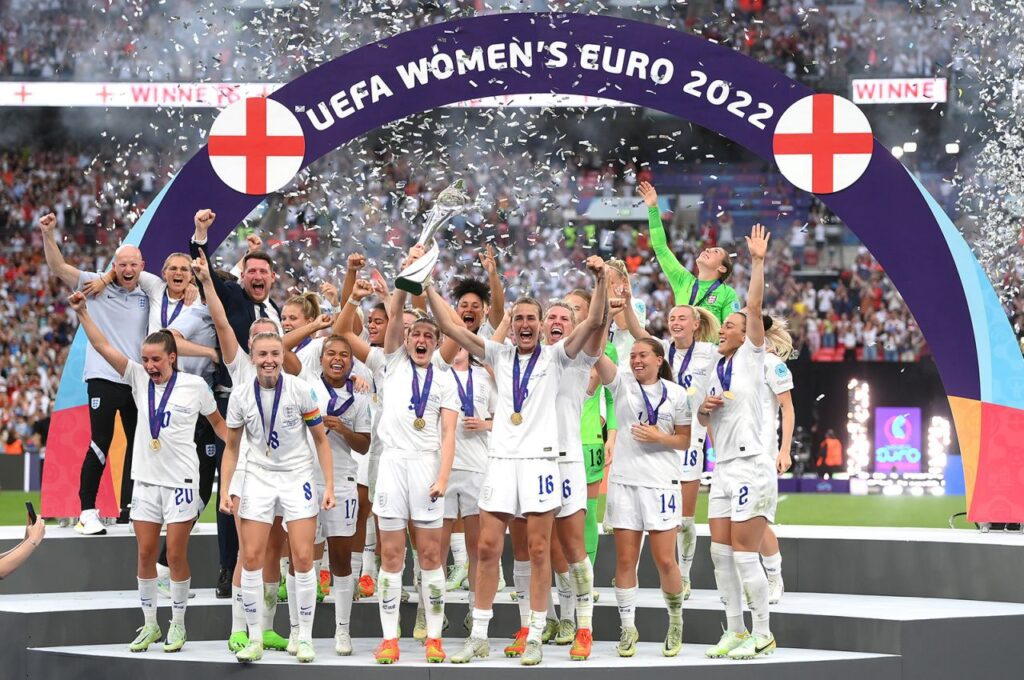 Whatever the reason for England's struggle in international football, we know that there are die hard fans out there who will continue to sing "It's coming home" every time the lions prepare for battle.
We wanted to create a quick and challenging quiz to test just those fans!
Play below, and see whether you can score 100% on our 10-question quiz!
Like this quiz? Why not try one of our others?!
Can you answer these 10 obscure England national team questions?