Once upon a time in Manchester, there was a club that would dominate for many years, winning countless trophies and attracting the world best players, this was Manchester United.
But, this wasn't always the case in fact in the late 60s to early 70s it was all about the blue side of Manchester.
1967-76: The glory years 
Throughout this period, City would go on the win the League, Fa cup, Cup Winners cup and 2 League Cups.
After the highs, came the lows for Man City, managerial merry-go-rounds, instability, decline and many relegations whilst their neighbours were basking in success after becoming the first-ever English team to win the proper treble in 1999.
The pain for the blues would last until 2008 when the unthinkable happened…
The financial takeover
As we all know, Manchester City were to become the richest team in the world, with a state-of-the-art stadium. Things were finally starting to look up for City.
But, with any takeover, recruitment has to be shrewd. At the time Manchester City were acting like a kid who's just been given a £500m financial takeover on FIFA.
The likes of Tal Ben Haim, Roque Santa Cruz, Jo, the list goes on but with all the poor signings they made, Mark Hughes signed Carlos Tevez, Vincent Kompany, Pablo Zabaleta and many more who would contribute to the club's future success.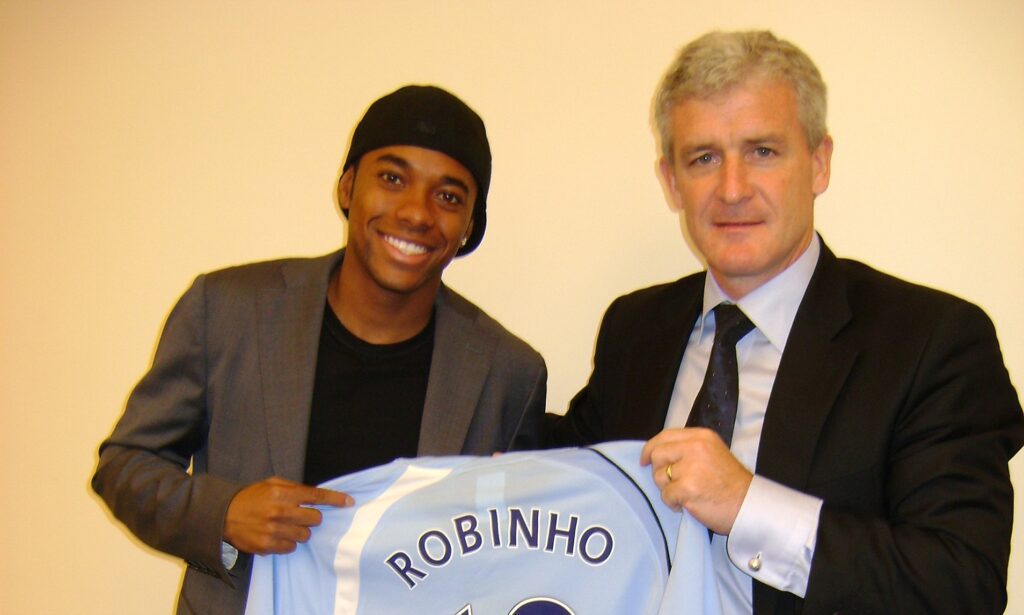 But, with time they stabilised their team and built a core around it, the likes of Joe Hart, Vincent Kompany, Pablo Zabaleta, Sergio Aguero, David Silva and Yaya Toure created this spine and togetherness which was missing from the club for many of years.
New beginnings with Guardiola
As time progressed, Manchester City's owners brought in the world's best manager Pep Guardiola, a move which would send shockwaves around the footballing world. 
This ambitious appointment showed why Manchester City were to be taken very seriously, especially against the so-called 'established big boys'.
Pep Guardiola came into an ageing Manchester City side which hadn't won the league for 2 seasons and just scraped into the Champions League pipping their noisy neighbours on goal difference.
The Spaniard had a serious job on his hands from the comfort of Barcelona and Bayern Munich to the declining Man City squad which needed a shake-up and fast.
Shrewd investments
The owners backed Pep to bring in his own players, he would bring the likes of John Stones to the club whilst ruthlessly guiding club legend Joe Hart out of the club as he didn't fit into the manager's plans.
This shows the seriousness of how Pep wanted his team to play, there was no sympathy involved just stone-cold efficiency with everything he did.
Ilkay Gündoğan was to be another signing of Guardiola's, for only £21m. He would go on to be an absolute bargain, contributing to 4 Premier League titles and scoring a double on the final game of the season against Aston Villa.
Oleksander Zinchenko would be another singing brought in for under £1m, he was sold for a big profit and is now playing at the top of the Premier League with Arsenal.
Gabriel Jesus was signed in the same window, another player who was sold for profit, now at Arsenal too.
Another player who was breaking through was Leroy Sane, snapped up by Pep. He became a fan favourite at City and there was no wonder why, his frightening pace down the wing terrified opposition defenders.
The owners of City invested heavily into their academy, this would help the likes of Phil Foden, Cole Palmer, Rico Lewis, and Brahim Diaz come through the system and eventually find themselves playing in the first team.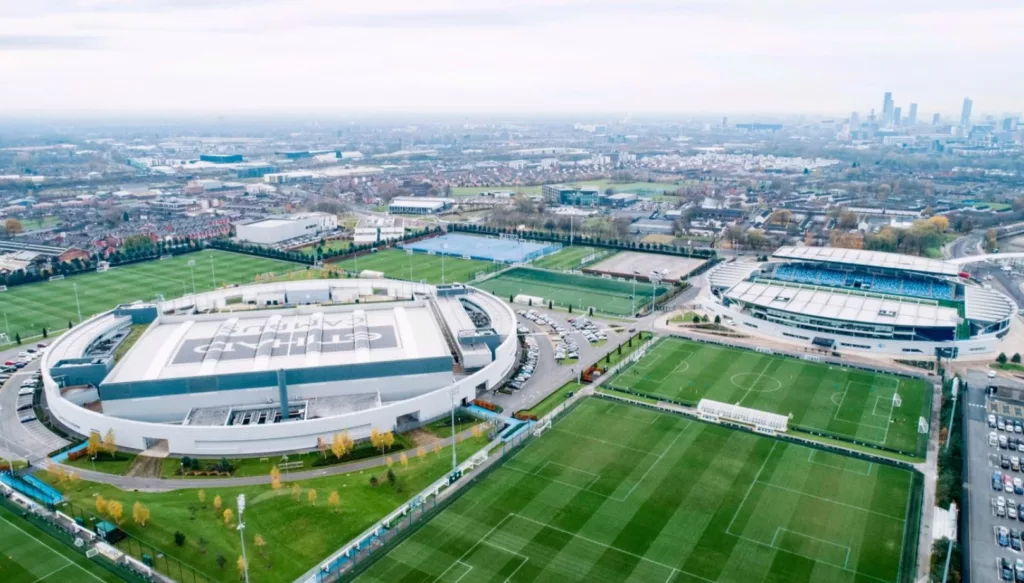 One thing Pep would never do is keep dead wood lying around, if you were going to be a burden on the club then you were shown the door.
Meanwhile, their rivals Man United would make mistake after mistake in each transfer window. A direct contrast to how City have been operating.
Efficiency vs desperation
United signed Falcao, Alexis Sanchez, Paul Pogba for £89m and enormous wages, Harry Maguire, Memphis Depay, and Ronaldo who caused more problems than anything whilst on gargantuan wages.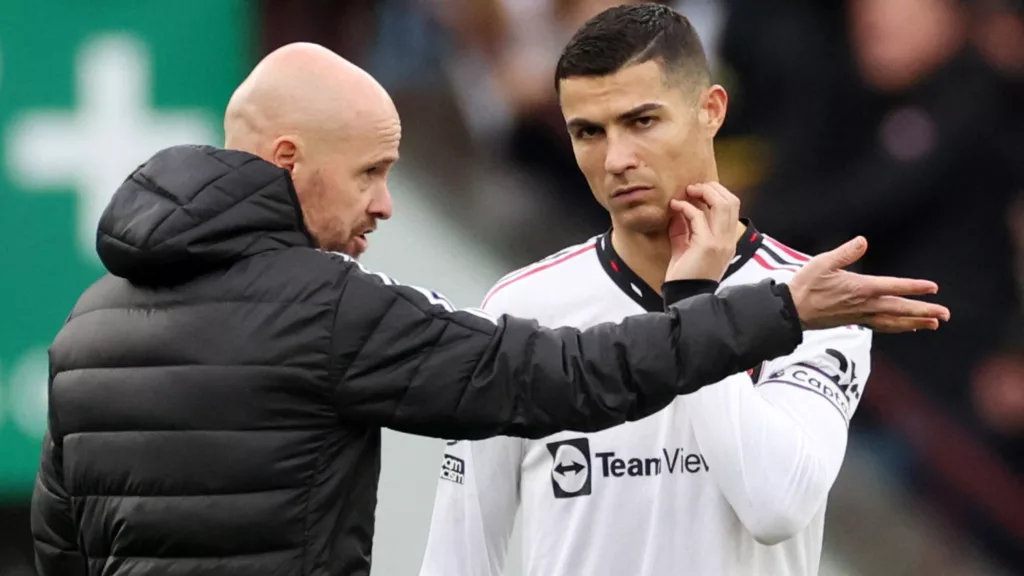 All of these players they were signing, just summarized how Man United have been conducting business since Fergie left, desperation and carelessness.
Pep, on the other hand, has been patient in the transfer market, waiting for the right players at the right prices, Jack Grealish for £100m may be an exception but as time progresses he is finding his A-game.
This is why I believe City are the best-run club in world football, everything from their transfer business to their stadium matchday experience, it's exemplary and is a huge factor as to why they have dominated on the world stage for so many years.
There's a reason Erling Haaland chose City over Real Madrid, it wasn't just the money, it was the project he was joining, a club that knows how to nurture players and not ruin them.
When Pep eventually leaves, I do believe the club will pick up where he started, because of the structure in place, City are always five steps ahead of any other club in world football.
They topped the list for the most revenue in 21/22 beating the likes of Real Madrid, Manchester United, Liverpool, Bayern, and Barcelona. It goes to show how far the club have progressed since the takeover.
A well-oiled machine would be the term I would use for how the club operates, and other teams need to follow suit before they get left behind.