The Spanish newspapers are hyping up the tension ahead of Real Madrid's Champions League showdown with Manchester City.
Both Manchester City and Real Madrid progressed to the semi-finals and now will face each other showcasing a repeat of last year's dramatic encounter.
Real Madrid dismantled Chelsea by beating them 4-0 over both legs, Man City did similar damage against German champions Bayern Munich as they progressed with a 4-1 aggregate victory.
Now the attention turns to the huge matchup between Los Blancos and the Citizens.
Erling Haaland was a huge target of Real Madrid for many years but Manchester City beat the La Liga giants to the signature of the Norwegian forward leaving the club finding themselves somewhat jealous of City.
To add fuel to the fire, Madrid-based newspaper AS featured a picture of striker Erling Haaland with the headline "Viene el ogro" which translates as "The Ogre is coming" in Spanish.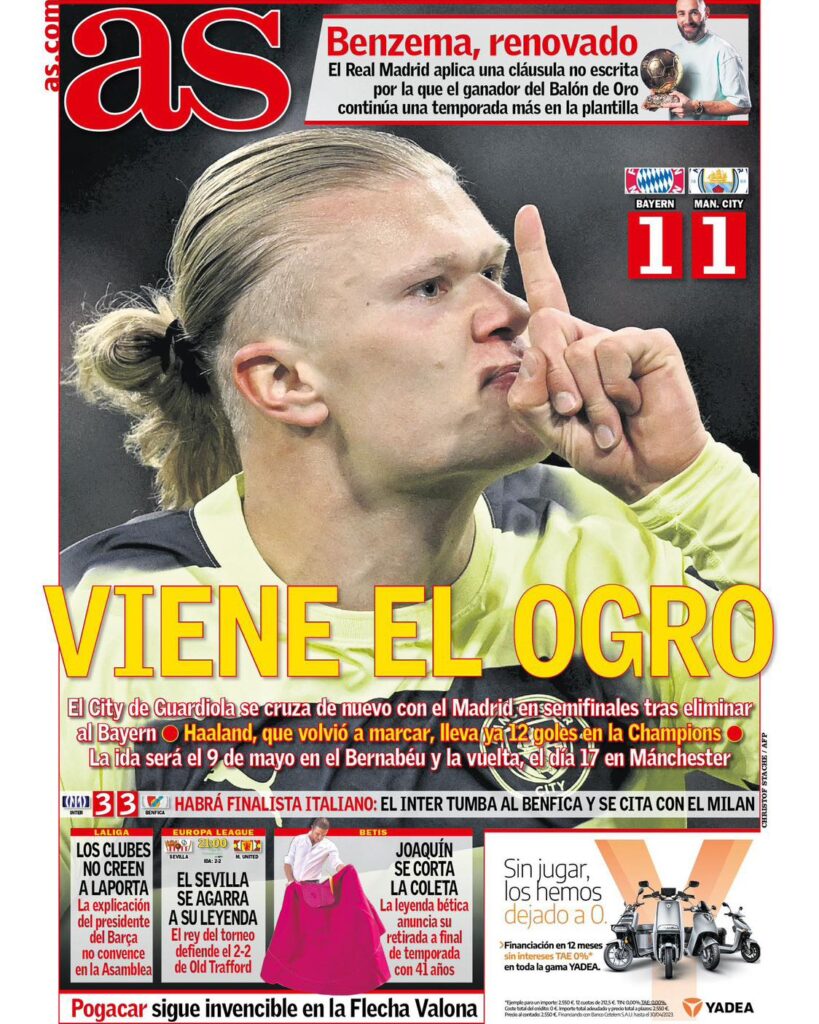 The rivalry between the two teams doesn't need any more fuel added, following last season's dramatic semi-final encounter that saw Madrid triumph.
City have not played down the seriousness of the tie, with Bernardo Silva talking up the "revenge" mission that he and his team-mates will embark on.
AS has also published an article about the prospect of Haaland joining Madrid in the near future, with the reigning Spanish Liga champions understood to be keen on signing the Norwegian.
The last-four of the Champions League promises fireworks and drama aplenty, with the Spanish media not hesitating to provoke a response from City and, in particular, Haaland.