Former Aston Villa striker John Carew has been JAILED for 14 months for tax evasion.
John Carew, 43, who had spells at Aston Villa, Stoke City and West Ham United has been sentenced to 1 year and 2 months in a Norway prison due to being found GUILTY of tax evasion.
The Norwegian who featured 91 times for his country, said this in court:
"I realize that I should have understood better, but I didn't. The most important thing for me to say is that I have done nothing on purpose," 
The court statement
 "The court has come to the conclusion that Carew should be sentenced for grossly negligent tax evasion for the entire prosecution period."
"Furthermore, the court has concluded that Carew should be sentenced to prison for one year and two months, and that he should pay a fine of NOK 540,000,"
540,000 NOK which equates to around £45,000 will have to be paid as a fine by John Carew.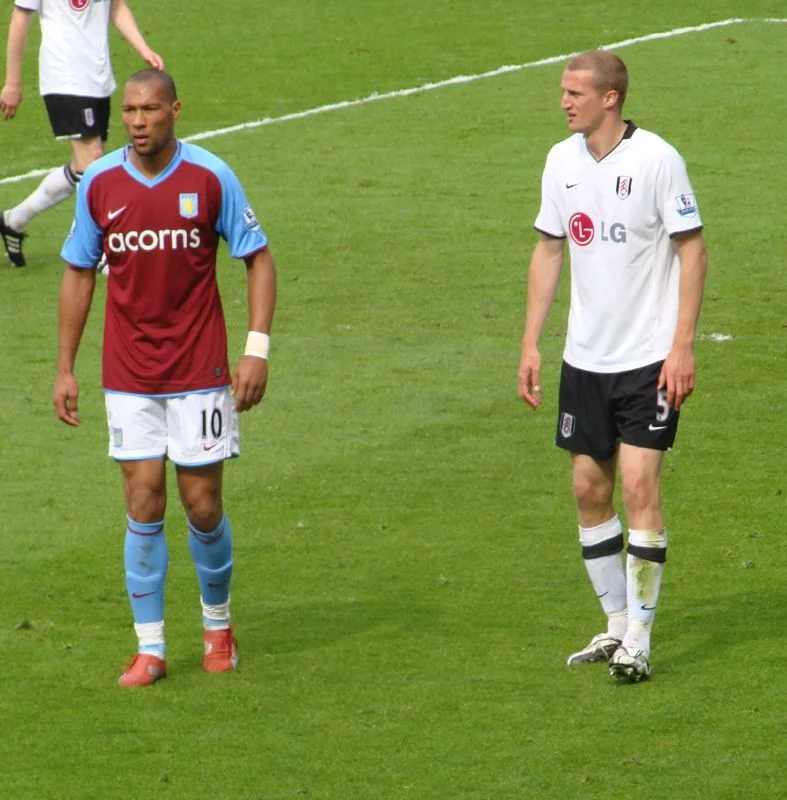 According to e24, a Norwegian media outlet, the case should have been handled as a confession case.
The footballer admitted the actual charges and has always maintained that did not deliberately mislead the tax authorities.
The ex-footballer was submitting tax returns to the Norwegian authorities as if he was living as a United Kingdom resident but he was liable to pay tax in Norway.
Norway state that anyone who is over there for more than 183 days within a 12-month period is liable to pay tax in Norway.
"The court has concluded that he has acted grossly negligently, but not with intent. We have claimed this all along, and Carew has been clear that he has wanted to make amends," said Reiss-Andersen.
It is believed Carew pushed for a community service sentence but it was not granted.
He will now spend the next 14 months behind bars but an appeal is still possible.