Man City are tipped to be moving in on a deal for West Ham midfielder Lucas Paqueá which could be worth well in excess of £80 million.
The Brazilian midfielder joined the Hammers last year, after an impressive 2 seasons with Lyon where he scored 18 times in his 67 appearances.
He has brought that same form to the Premier League, having played 28 games for West Ham and scoring 4 goals so far.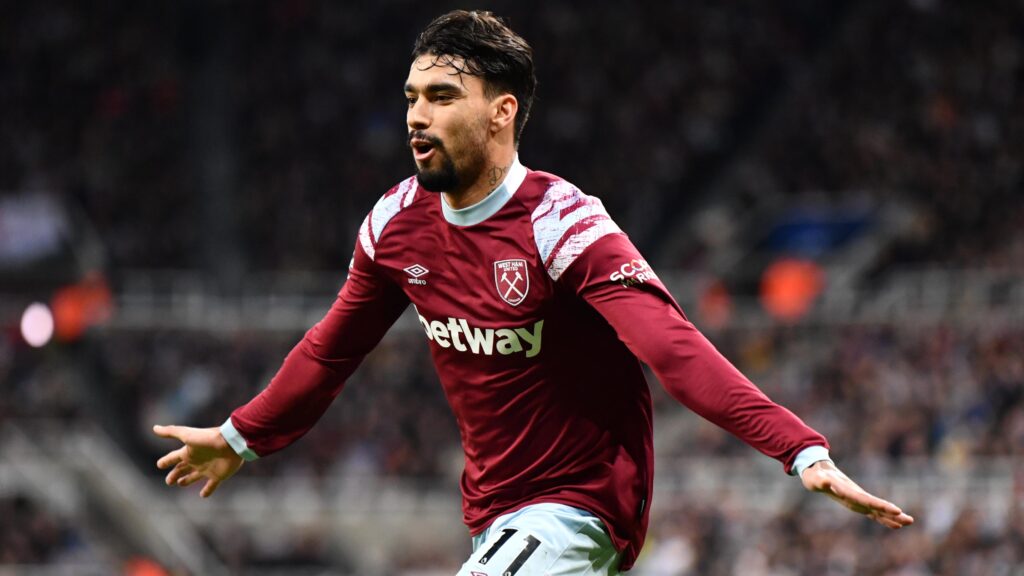 Paquetá has clearly made an impression on treble-winning Premier League champions Man City, who have had their eye on the Brazilian since the close of the 2022/2023 season.
It has been reported via Fabrizio Romano's social media that City have already made a proposed package worth £70 million for Paquetá, but that this is not thought to be enough for West Ham to let him go.
Fabrizio Romano himself stated that he believed it would be a difficult negotiation for City to land him for their proposed package.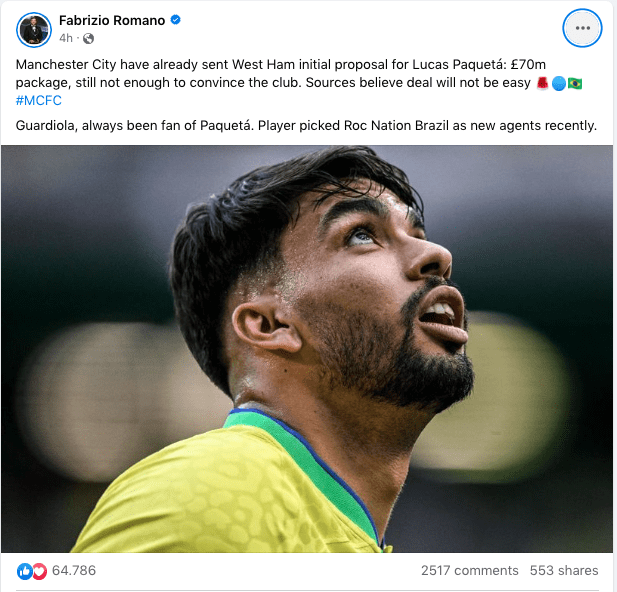 Despite this, new reports have emerged that the London side may be willing to let Paquetá go for a minimum of £80 million transfer fee.
This would of course not include any bolt-ons or additions, meaning that the cost of bringing Paquetá to the Etihad could nearly rival that of Declan Rice's departure to Arsenal of £105 million.
This may come as no surprise to Hammers fans, who will remember Paquetá's reported signing fee as a club-record £51 million last summer.
For the club to release both of their chief midfielding assets in a single transfer window would naturally mean that a pretty price would be expected in return, but City chiefs seem adamant on securing Paquetás signature.
The departures of Ilkay Gundogan and Riyad Mahrez are more than likely the reason for City's push for new blood in their midfield, with the side having already swiftly signed ex-Chelsea man Mateo Kovacic to fill one of those vacant positions.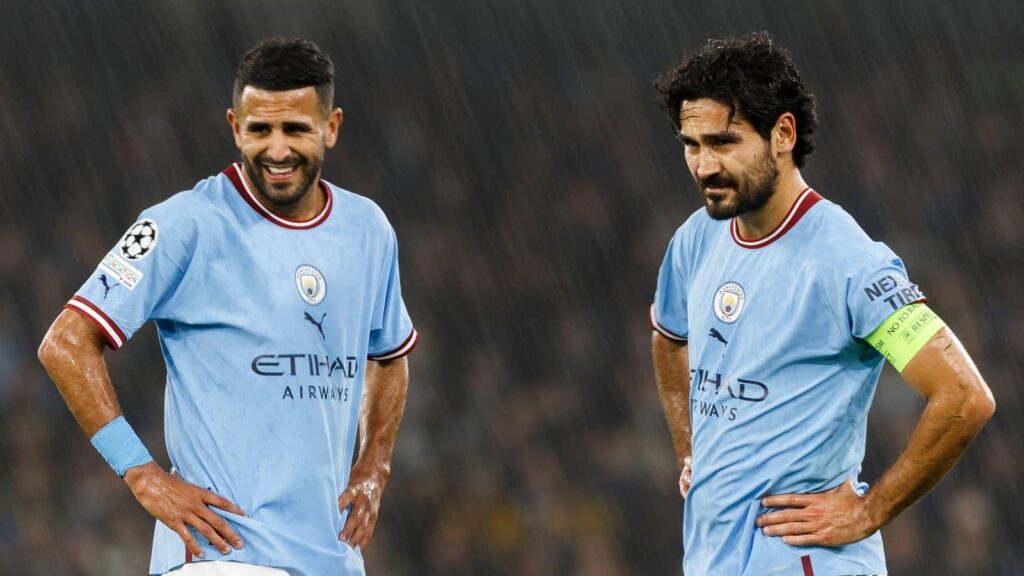 If reports are accurate, we could see Lucas Paquetá make his way from London to Manchester in the near future, but for what cost only time will tell.