Former footballer and current pundit Tony Cascarino has claimed that Tottenham Hotspur should "be brave" and appoint Vincent Kompany as their next manager.
Cascarino's comments came after Conte launched into a scathing 10-minute rant, criticizing his team's lack of spirit and inability to play under pressure, following their draw against Southampton.
An astonishing rant from a VERY unhappy Antonio Conte after Tottenham's draw with Southampton ⤵️pic.twitter.com/zn4JOtddqe

— Sky Sports News (@SkySportsNews) March 18, 2023
Antonio Conte is ready to face the sack today as reports suggest he is wanting to move back to Italy to manage his former club Inter Milan once again.
Cascarino believes that Tottenham needs to make a bold move, especially considering the possibility of losing star player Harry Kane in the upcoming transfer window. He suggests that Vincent Kompany, who has worked wonders at Burnley this season, could be an excellent choice.
Despite Manchester City's recent 6-0 victory in the FA Cup quarter-finals, Cascarino maintains that Kompany has done well with limited resources and has successfully adopted a new playing style.
'In the past Tottenham have just made an obvious choice, picking managers with the best CVs, but it's time for them to be brave, especially as Harry Kane may well depart, which would create a completely new dynamic at the club,' Cascarino told The Times.
'I think Vincent Kompany would be an excellent appointment after his miraculous feats at Burnley this season. 
'He's had little money but transformed them, adopting a new playing style.' 
While Cascarino's comments may seem controversial, they do raise some valid points. Tottenham has had a history of appointing managers with impressive CVs, but who have failed to deliver on the pitch. Perhaps it's time for the club to take a risk and appoint someone with a different approach, who can bring fresh ideas and new energy to the team.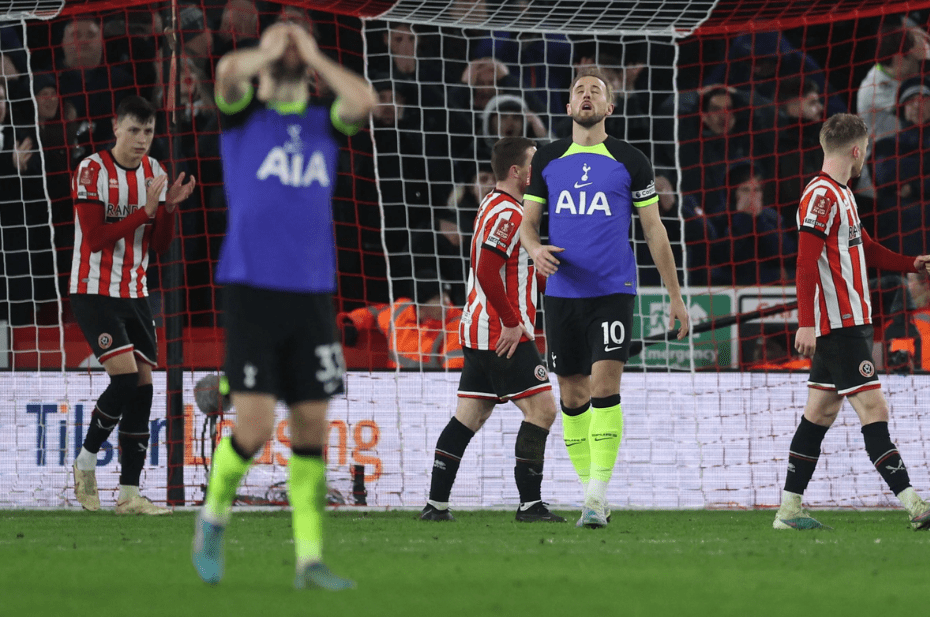 Vincent Kompany, who won 10 major trophies as a player with Manchester City, has already proven himself as a manager in the Belgian league and is currently tearing up the Championship with Burnley where they sit 1st.
However, it's important to note that Tottenham's current situation is not just about the manager. The team's struggles on the pitch are also a reflection of underlying issues within the club, such as poor recruitment and lack of investment. These problems will need to be addressed if Tottenham hope to turn their fortunes around.