Manchester United's handling of the Mason Greenwood investigation has come under scrutiny from former player and pundit Gary Neville, who has voiced his concerns about the club's approach.
The departure of the young talent, 21-year-old Mason Greenwood, by mutual agreement after a six-month internal investigation has sparked debate and criticism, with Neville and fellow pundit Karen Carney expressing their reservations about the club's leadership and decision-making.
The saga surrounding Mason Greenwood's departure from Manchester United has been marked by controversy and uncertainty.
After charges against Greenwood, including attempted rape and assault, were dropped in February, a cloud of uncertainty hung over his future with the club.
The subsequent six-month internal investigation led to the decision of mutual agreement for his departure, a move that has left fans, pundits, and football enthusiasts questioning the club's approach.
Former Manchester United defender and respected football pundit Gary Neville openly criticized the club's handling of the situation. S
peaking on Sky Sports Monday Night Football, Neville emphasized the lack of strong leadership and the uncomfortable process that led to Greenwood's exit.
Neville highlighted the need for authoritative leadership, especially in challenging situations like these, and suggested that the lack of such leadership is evident at Manchester United, stating that the club "don't have that."
Karen Carney, another pundit and former England midfielder, echoed Neville's sentiments. Carney, known for her involvement in a major review of the women's game, expressed that Manchester United's handling of the situation was "handled poorly."
She cited confusing and conflicting statements, unnecessary involvement of stakeholders, and leaks as factors contributing to the mishandling of the matter.
Carney particularly noted the unnecessary involvement of female players, including members of the Lionesses, in a situation that should have been managed with more sensitivity and clarity.
Greenwood's departure from Manchester United, marked by mutual agreement, comes after a period of uncertainty and introspection. In his statement, Greenwood acknowledged his mistakes but denied the accusations against him.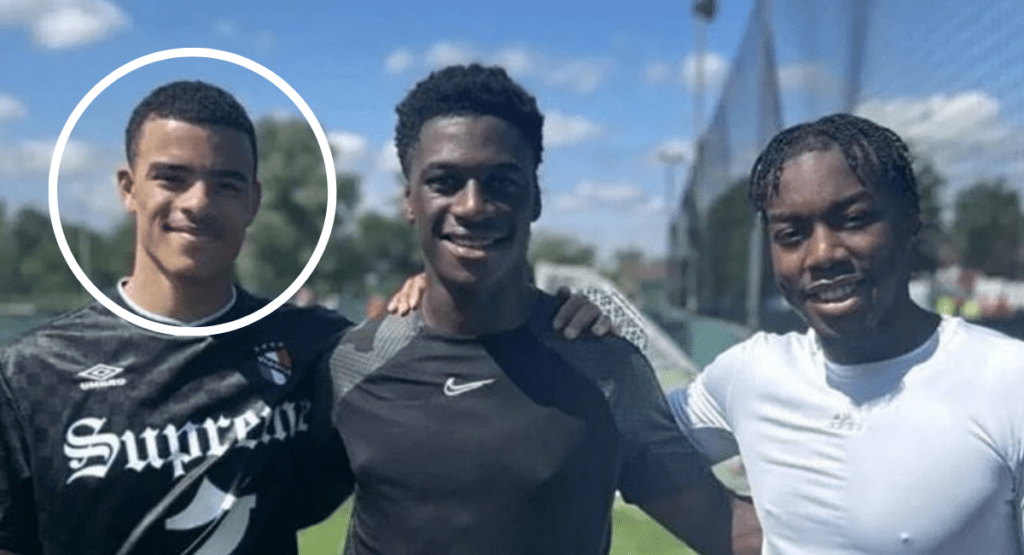 Manchester United's decision to part ways with the young talent was influenced by a variety of factors, including the evidence available and the complexities surrounding the situation.
In response to the criticism and concerns raised by Neville, Carney, and other observers, Manchester United's chief executive Richard Arnold addressed the issue in an open letter to the club's supporters.
Arnold explained the limitations of the club's investigation powers and their reliance on third-party cooperation to establish facts and context.
He also acknowledged that reintegration was one of the potential outcomes considered during the process, highlighting the evolving nature of the decision-making process as more information came to light.