Football is a way out for many people, especially if you are from the slums of Brazil as it's seen as the only option to pick up a football and start playing.
For Arsenal striker, Gabriel Jesus, 25, his dream of playing at Europe's highest level came true as he was signed by Manchester City from Palmeiras in 2017. But before all of that came the humble beginnings.
Here we have incredible imagery of a young Gabriel Jesus painting the streets of Brazil along with his mates. It goes to show that you should never ever give up on your dream no matter what the circumstances are surrounding you.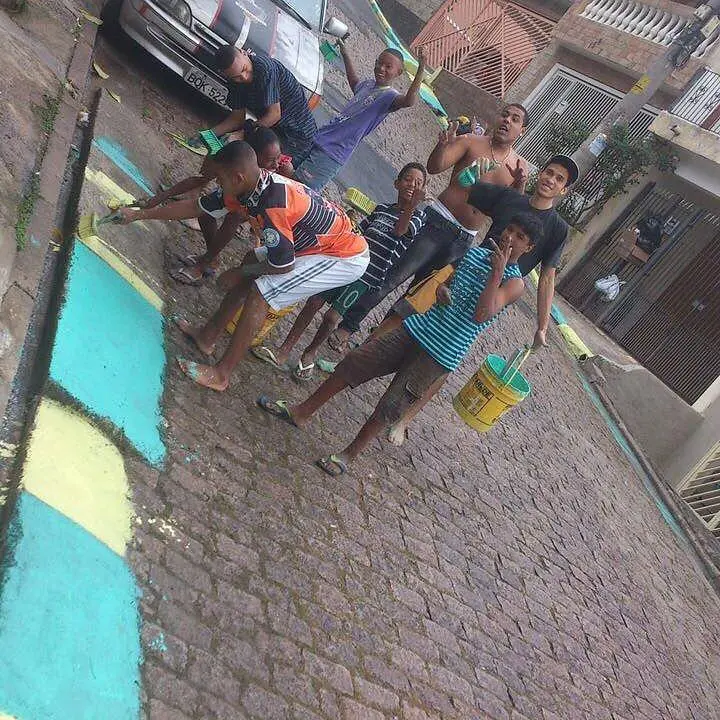 Gabriel Jesus has recently moved to North London from Manchester to start his job at his new club, Arsenal, where he has got off to a tremendous start by bagging many goals and assists as the Gunners sit at the foot of the Premier League above his old team Manchester City.
We all know that Brazil is renowned for producing star-studded talents throughout world football such as Ronaldinho, Kaka, Juninho, Cafu, Ronaldo, and the list goes on and on.