Leaked images of England's Euro 2024 Nike home kit has been leaked, and we're sure fans won't be disappointed!
England have had some impressive looking home kits over the years, and we're interested to see what fans make of their newest Euro 2024 offering!
Their most recent home strip although not bad looking, did lack a little bit of creativity.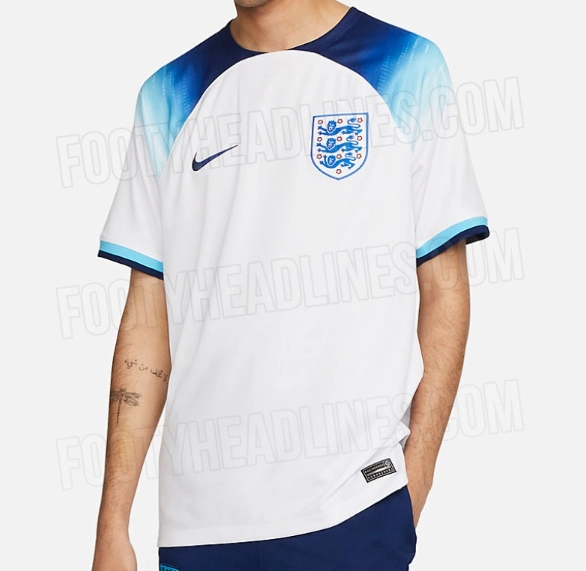 Fans will be delighted (or not, depending on how much you loved your 22/23 shirt!) to learn that the club have injected a little bit more vigour into the coming season's offering.
The NEW leaked England 2024 kit!
As shown in the picture above, England have incorporated a dark navy blue colour into the logos on their shirt, and have also added a shade of maroon below.
England have remained with Nike as their kit provider since 2013 and their new home strip for Euro 2024 will pay homage to that.
We have to say, their 2023/2024 home kit definitely has more of an eye-catching quality to it, as opposed to their nice but rather tame World Cup shirt.
How much will it cost?
There has been no official price given for England's 2024 shirt, and no release date has been named either.
Cop or drop? Let us know!