A former Premier League referee has called for Virtual Assistant Referee, Lee Mason to be SACKED following a blundering error officiating Brentford's equalising goal against Arsenal.
The Bees had equalised against the Gunners just minutes after conceding in their Premier League matchup yesterday, but Christian Norgaard had headed the ball across to goal scorer Ivan Toney from an offside position.
When a VAR check was conducted to determine the validity of the goal, Mason controversially made the decision without drawing guidelines with the VAR system. He incorrectly allowed the goal to stand, costing title-leading Arsenal 2 precious points.
Gunners boss, Mikel Arteta was furious with the decision and has said that he expects an apology from the Professional Games Match Officials Limited (PGMOL), the group responsible for refereeing top-flight games.
Keith Hackett, who was a PGMOL official for 20 years, has now called for Mason to be sacked for his errors. Hackett said "Howard Webb is now in charge of the PGMOL. One of the first things he should do is dismiss permanent VAR operator Lee Mason"
What's worse for the VAR operator is that this recent howler is not the first time he has made a crucial mistake when officiating with the replay technology…
He was stood down from VAR duties 2 years ago when he incorrectly overturned 2 red cards in a match between Southampton and West Ham. Mason also made a costly error for Newcastle United earlier this season when he incorrectly ruled out a late winner for the Toon against Crystal Palace.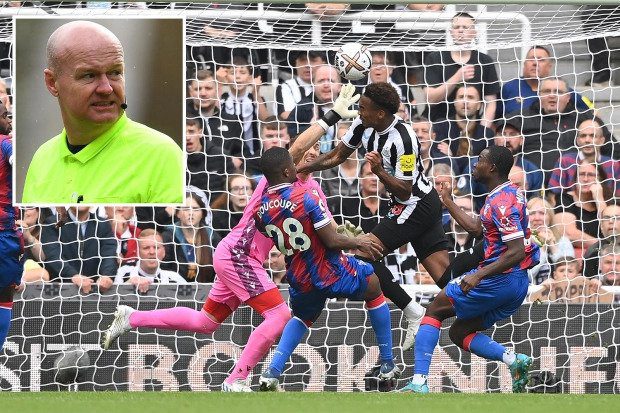 All in all, for a referee who has the luxury of watching slow motion, full HD replays before he makes a decision – Mason has made 3 too many mistakes to be allowed to stay a part of the PGMOL.
We're sure Arsenal and Newcastle United fans will definitely agree!