Can you identify all 10 stadiums correctly in our National League stadium quiz!
The Vanarama National League (for sponsorship reasons), is the 5th tier of the English Football system and the highest level of it's own system.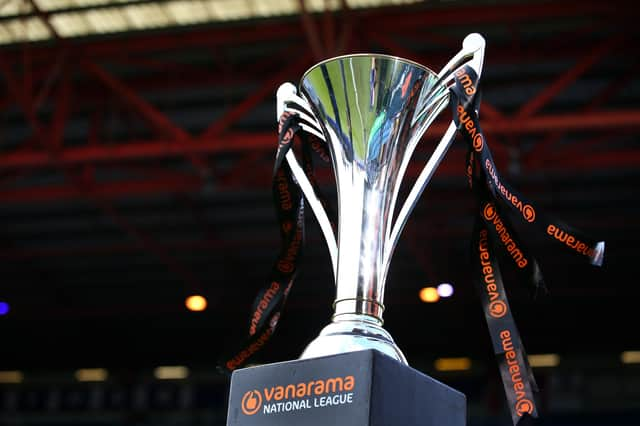 Formed in 1979 as the Alliance Premier League, the league was accepted as a part of the Football League system as of 1986/1987 – when promotion and relegation between the Conference and the bottom division of the Football League began.
Sides such as Chesterfield Town, Barnet FC, Lincoln City, and Scarborough Athletic, among many many more, have since made the league what it is today, with the talent level going ever up as with most divisions in the English game.
The division has given supporters 44 years of entertainment so far, with only more to come as the quality of the game continually improves.
But how much do YOU know when it comes to your National League sides?
In this National League stadium quiz, we give you 10 aerial shots of stadiums – all you need to do is tell us which of the 4 available teams the ground belongs to!
PLAY BELOW and show us what you know! 👇
National League Stadium Quiz!
This quiz TOO EASY? Why not try naming all 10 of these DEFUNCT football stadiums in the UK?!