Football stadiums are a home away from home for fans. But you think that you could identify your club's ground from a loftier viewing angle? In this quiz, we ask you to name 10 Premier League stadiums from a birds eye view!
From Old Trafford, which has stood its ground since 1909, to the Tottenham Hotspur Stadium, which is only 4 years old – the Premier League has long been known for its vast array of impressive and unique stadiums. The former is also boasts the largest seating capacity of any Premier League stadium, with 74,310 seats available to fans. The only stadium in England that surpasses Old Trafford on this statistic is Wembley, the national home ground.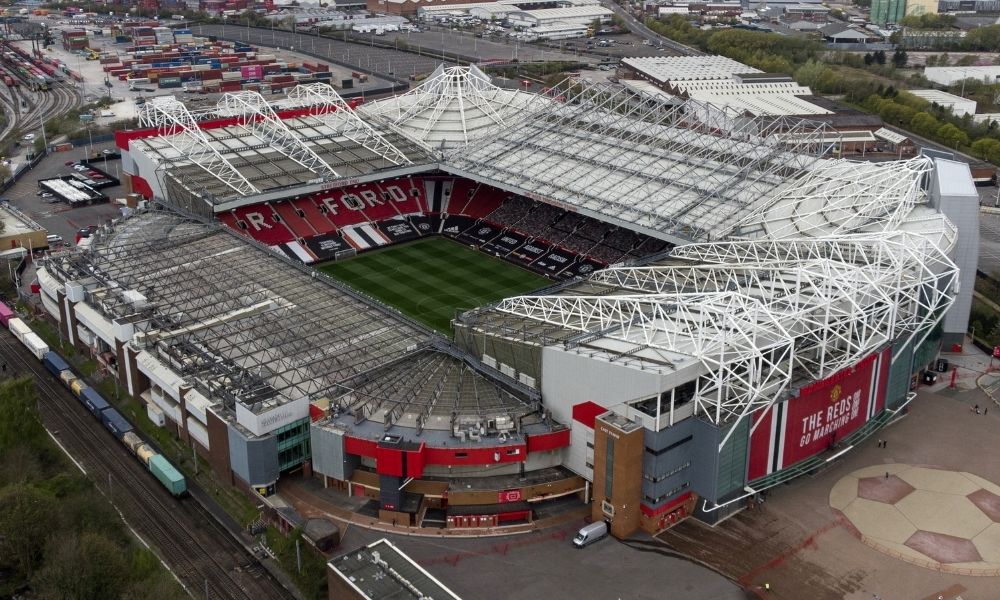 The oldest stadium in the Premier League is Stamford Bridge, having been completed in 1877. Chelsea began playing their football at the now famous ground in 1905, enjoying their 118th year calling it their home ground this year.
We've covered the oldest stadium and the largest one, but which PL club boasts the most expensive construction? A hard question to answer, given that many grounds were built years ago – however, the most expensive stadium construction in the Premier League goes to Tottenham Hotspur Stadium. The new home ground for the North London club cost a whopping £1 billion!
Most of you reading will be more than familiar with many of the PL stadiums from a head-on view, but it's not very often we find ourselves directly above one of these hallowed grounds!
Play below and see whether you can correctly name these all 10 stadiums!
This quiz TOO EASY? Why not play our Ultimate Football Stadium Postcode Quiz!
Can you name these 10 Premier League stadiums from a birds eye view?