Man City boss Pep Guardiola has been given surprise support from his upcoming UEFA Champions League rival Carlo Ancelotti.
Guardiola has made no effort to keep his feelings about this year's hectic footballing calendar quiet, voicing his complaints ahead of Man City's UCL semi-final second leg with Ancelotti's Real Madrid on Wednesday evening.
The Spaniard's complaint stems from the fact that his side were scheduled by the Premier League to play their matchup with Everton just 3 days before they are expected to take on Madrid. With every point in the Premier League equally important as his side's 90 minutes against the reigning UCL Champions, this puts Guardiola and his men between a rock and a hard place.
The Man City chief said " I can't understand it but I'm not going to fight it anymore. I don't understand it but we have to adapt."
"I'm sure the Premier League want to help teams, they don't want to make us uncomfortable, the problem is the schedule, this amount of competitions, this amount of games."
Guardiola isn't the only one who thinks that this year's hectic scheduling has affected teams, in fact, his upcoming Champions League opponent Carlo Ancelotti fully agrees!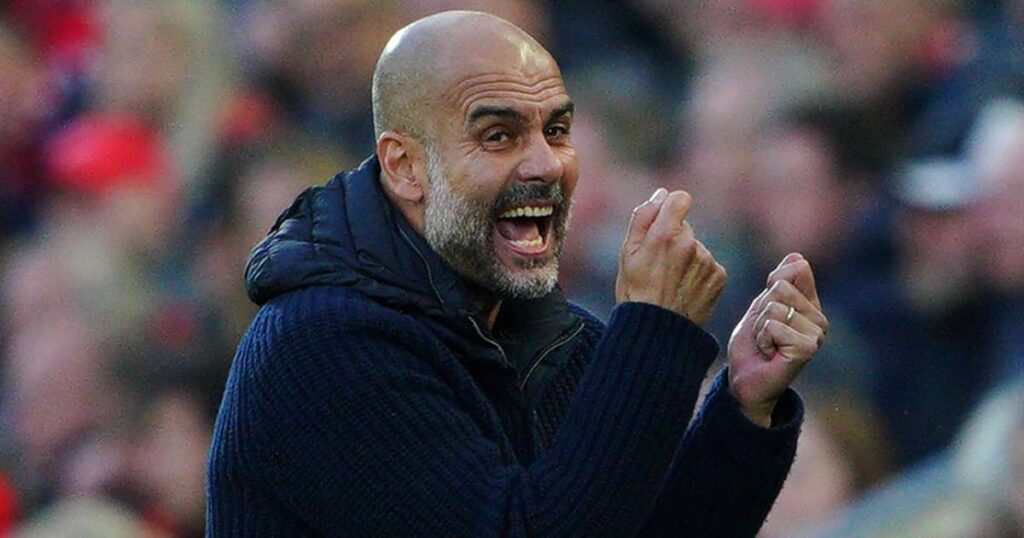 The Italian manager conceded that City's unfortunate schedule could hand his Real Madrid side an advantage going into the second leg of their UCL semi–final.
Ancelotti said "In the first leg we had to play with less rest and now it's their turn. The calendar is not the right one… that's it, that's my point of vie, there's too many games in a short space of time. Guardiola is right, he's right."
Man City and Real Madrid go into their second leg, which kicks off at 8PM on Wednesday, with a goal each. Two wonderful strikes from Kevin De Bruyne and Vinicius Jr have left the game hanging in the balance, to be decided at the Etihad.
it will be interesting to see how City's busy schedule will affect their squad, who still have the possibility of winning the Premier League, the Champions League, and the FA Cup, if they can bring their typical energy to all 3 competitions as the season draws to a close.