Manchester City had their team bus window SMASHED outside Anfield on Sunday by Liverpool supporters.
The team bus which carries Manchester City's players was ATTACKED on Anfield Road after the game.
This isn't the first time this has happened, back in 2018 the Man City team bus was attacked as it made its way to Anfield.
City had to use a decoy by adding an extra bus which Liverpool fans thought City players were on.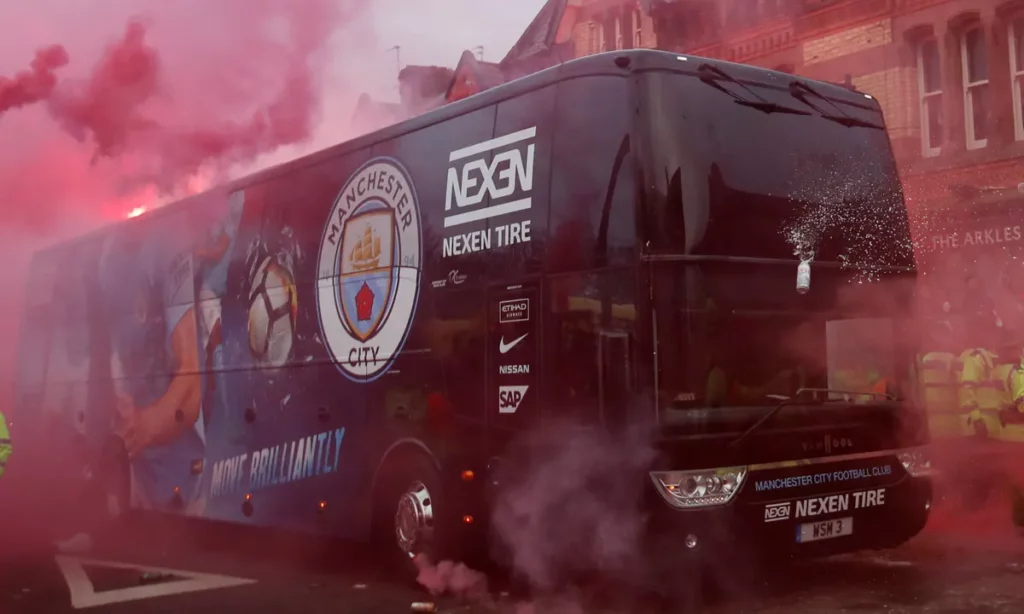 The first time we saw an attack like this was in 2014 when Liverpool beat City 3-2 at Anfield, now this has happened for the THIRD time, will Liverpool face severe punishment?
This incident came after a disappointing 1-0 defeat to Liverpool after City dominated most of the match, but a rare mistake from Cancelo allowed Salah with a clear chance through on goal.
Liverpool next play West Ham while City's game against Arsenal is postponed due to Arsenal's rescheduled Europa League match against PSV Eindhoven.