The tragic news of Tony 'Toe' Johnson's passing has left the Blackpool community in shock and mourning. Johnson, a lifelong Seasiders fan, was attacked outside The Manchester pub in Blackpool following the team's match against Burnley.
The incident occurred on Saturday around 7 pm, as a group of 15 supporters began fighting around the town centre. The police were already conducting patrols due to the derby day match.
Johnson, aged in his 50s, suffered serious head injuries and received CPR at the scene before being rushed to the hospital. Unfortunately, he succumbed to his injuries and passed away shortly after. The news was confirmed by his close friend, George Robinson, on social media in the early hours of Monday morning, 6 March.
🧡🧡🧡🧡🧡🧡🧡🧡🧡🧡🧡 pic.twitter.com/rNwGtMj1R2

— Armfield Club Blackpool (@ArmfieldClub) March 6, 2023
Blackpool Football Club issued a statement on Sunday following the assault and the news of Johnson's critical condition. The club assured fans that they are working with Lancashire Police as they continue their investigation and are not able to make any further comment at this stage. However, the club has yet to issue an update since Johnson's passing was confirmed.
The incident has sparked outrage within the football community, with many calling for an end to violence and aggression around match days. Football is a sport that unites people from all walks of life, and it is a tragedy that such a senseless act of violence has caused the loss of a devoted fan.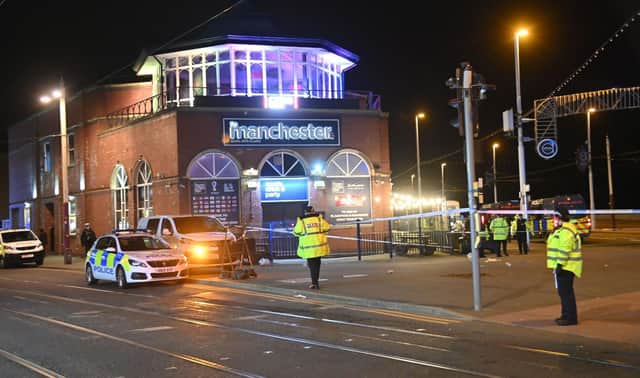 It is important to remember that football is a game and should be enjoyed in a safe and respectful manner. It is the responsibility of everyone involved in the game, including fans, to ensure that the sport is enjoyed without the risk of violence or harm.
As the investigation into Tony 'Toe' Johnson's death continues, it is important to respect the family's privacy and allow the authorities to carry out their work. The Blackpool community and the wider football community must come together to ensure that this tragic incident is not repeated in the future.
We are saddened to hear the tragic news at Football Post, our thoughts go out to his family and loved ones. RIP.